WHAT WOULD THE MODERN-DAY TOMMY SHELBY WEAR? 
With the new series of Peaky Blinders gracing our screens, here at Master Debonair we are eager to show our take on the modern-day Tommy Shelby look. We have styled select outfits we believe fit the modern-day look of the leader of the Birmingham criminal gang, but with our own unique spin.
The English crime drama Peaky Blinders has become huge fashion inspiration for many up and coming events in our day and age. As well as being a world-class drama, the fashion within the show (Tommy's look), is becoming increasingly popular and growing in demand, which is very inspiring within our suit styles.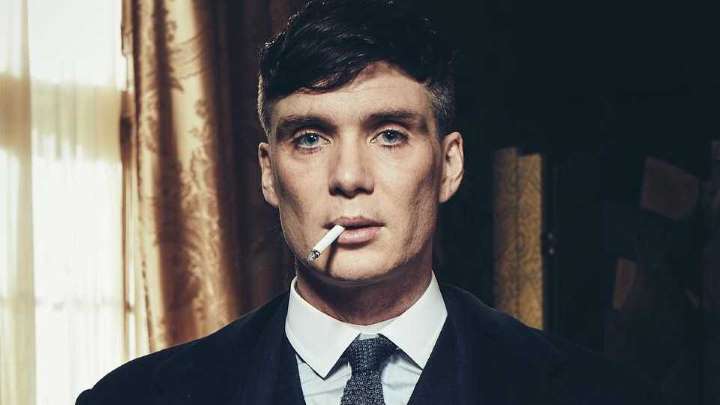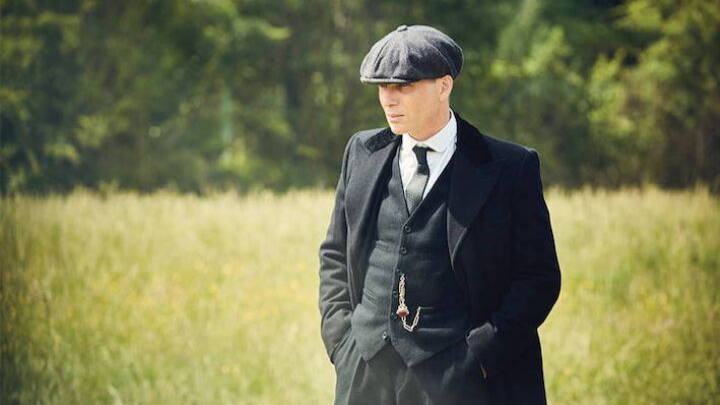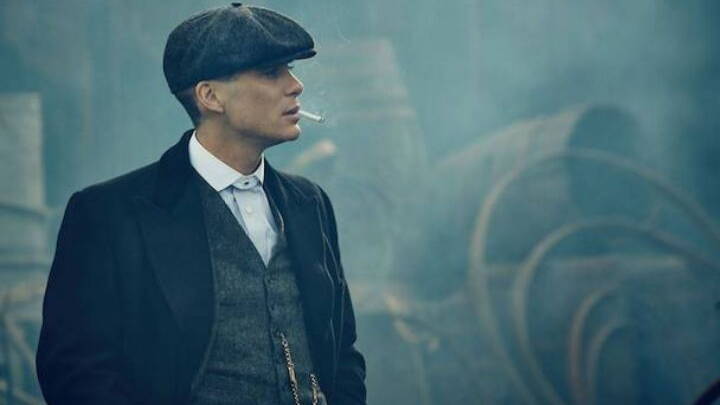 Tommy is the leader of the Birmingham criminal gang Peaky Blinders and the patriarch of the Shelby family. His role is very strong and powerful, which is also interpreted in his sense of style.
The look Tommy portrays includes key elements, the main being three piece suits which are styled with very dark, muted tones including greys, blacks and the iconic tweed designs. The finishing touch to Tommy's style is the flat cap and a timeless pocket watch, both of these add a touch of class and elegance.
Here at MD, we sell a variety of three piece suits with all the accessories and new modern takes on the Tommy look. Below we have broken down looks and shown what we believe the modern-day Tommy Shelby would wear.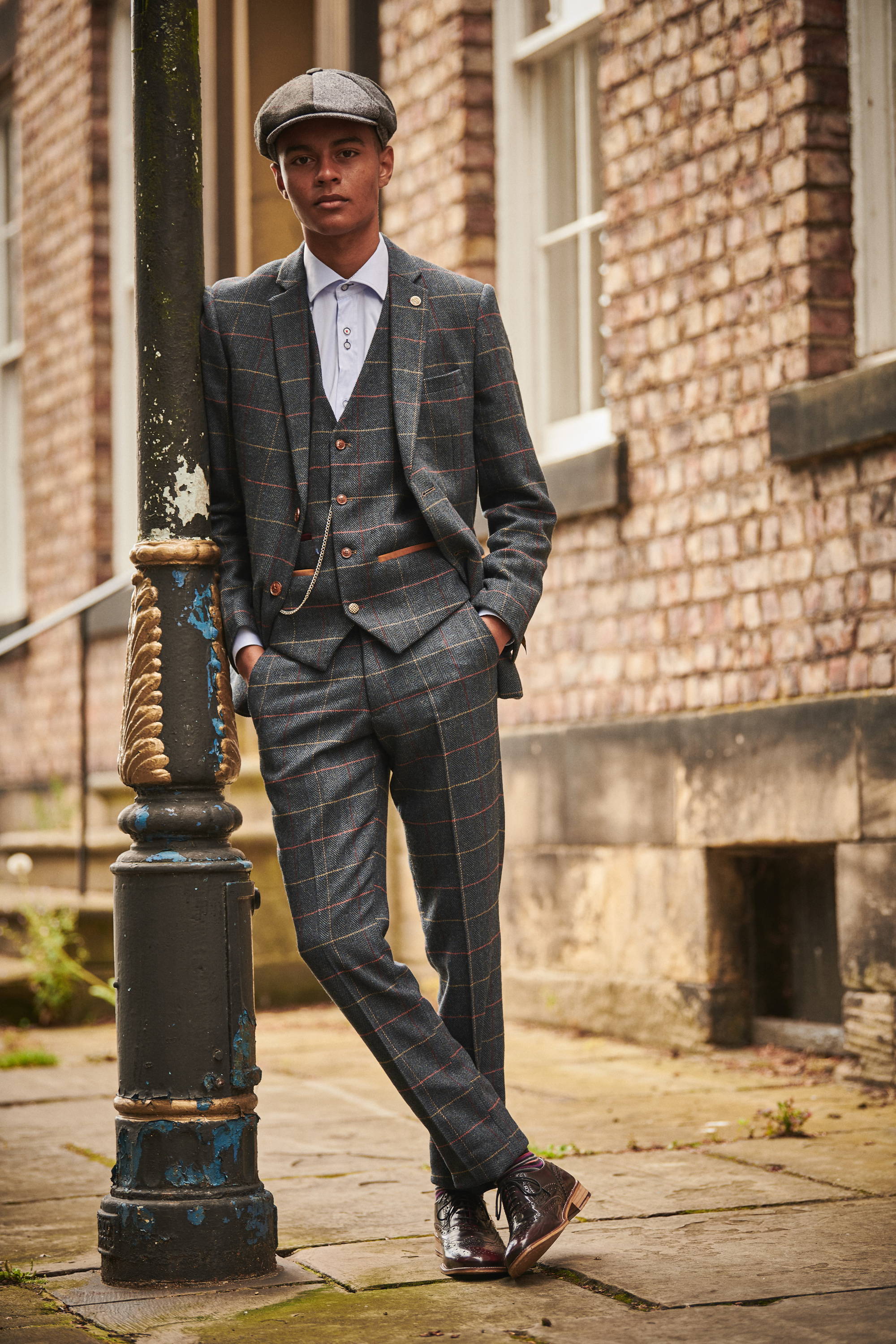 Keeping the colour palette very plain and especially sticking to muted tones and iconic flat caps, carries the Tommy look through to this day and age.
Here we have the Marc Darcy Eton Navy Check Three Piece Suit with key accessories including the flat cap, and pocket watch.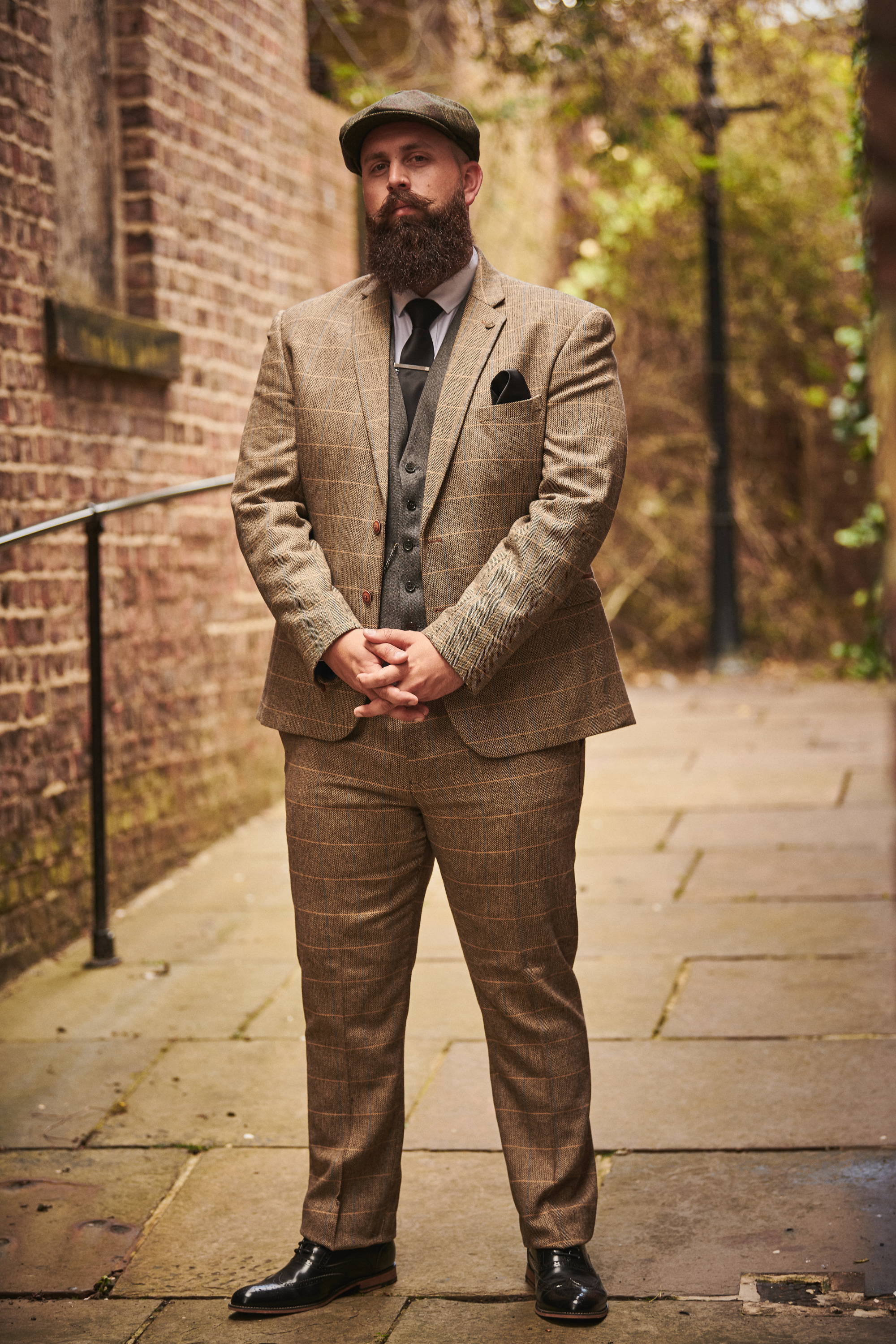 Tweed is a crucial element of the Peaky style and is also a very important element of a suit to us.
The Marc Darcy Ted Tweed Herringbone Check Blazer and Trousers really give a more modern feel to Tommy's look as we have experimented with a brown instead of sticking to the usual greys and blacks that are often seen.




Tommy's style is very distinct and is so effortless with the right styling. Now you have seen our take on what the modern-day Tommy Shelby would wear, you should feel inspired and ready to perfect the looks yourself.