HOW TO DRESS FOR THE RACES
The racing - a true fashion event in itself. It's time to grab your mates, get suited and booted and (hopefully) win some bets. Races are built on heritage and tradition and so it's important to respect the rules. It should be noted that different events have different dress codes - make sure to check the event guidelines before you attend. Some will tend to be dressier, while others will keep it more casual. There are however, a few basic rules to follow that will cover them all.
If you've got a day at the races in the diary, but are lacking outfit inspiration, read this guide to make sure that you look the part on your big day out.
A classic three-piece
If the races you are attending is more on the formal side, then the most obvious choice of outfit is the three piece suit. You don't want to look like you're dressed for the office so it's important to choose a much smarter option. The suit is a timeless classic and so with this, you can't go wrong. It's not often that you get the chance to dress up in a full three piece ensemble, so why not take advantage of the opportunity? It's important to note that at the races, you can never be overdressed.
The 'Harry Brown Grey Prince Of Wales Check Suit', 'Cavani Caridi Beige Check Tweed Style Suit' or 'Marc Darcy Dion Tweed Herringbone Blue Suit' are all great options.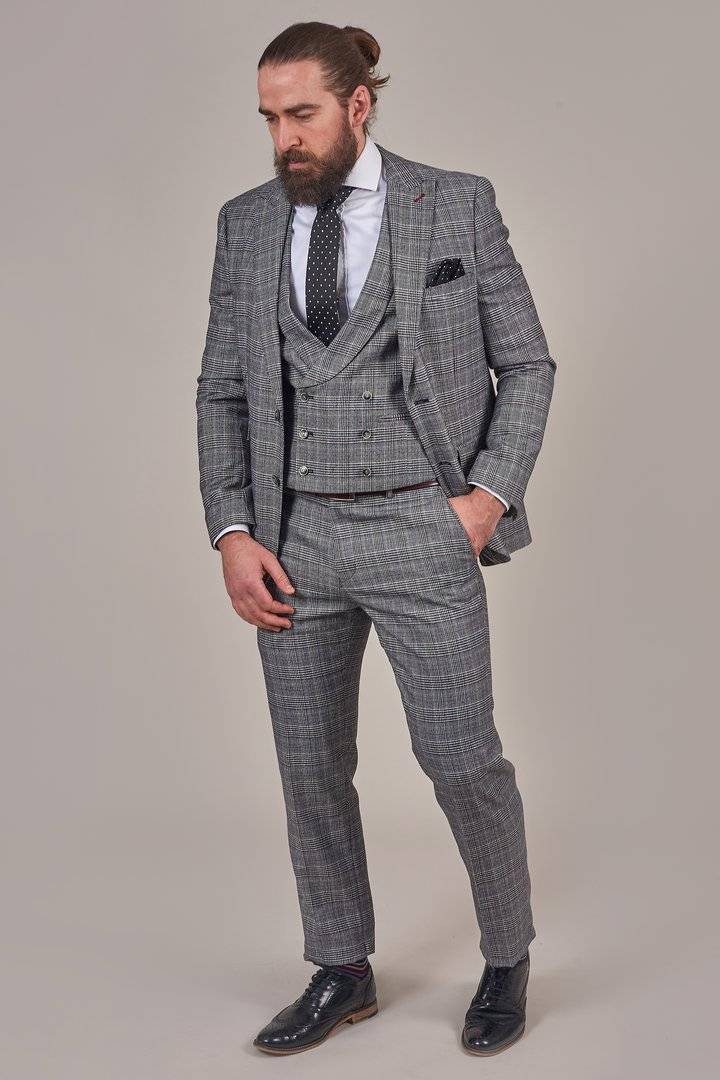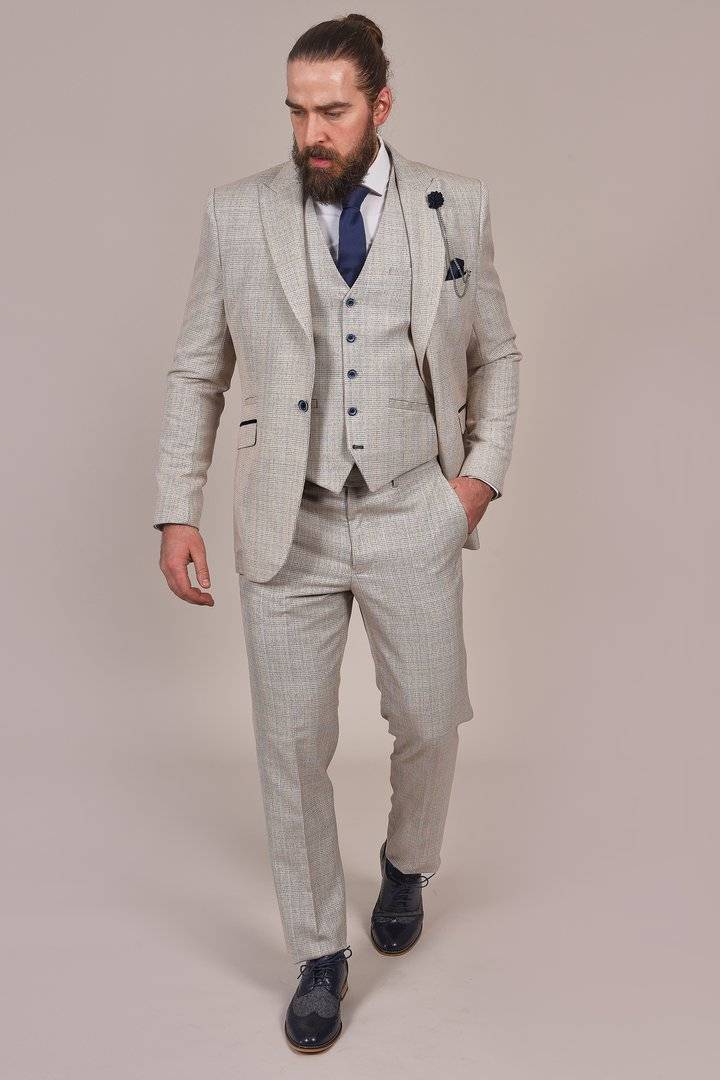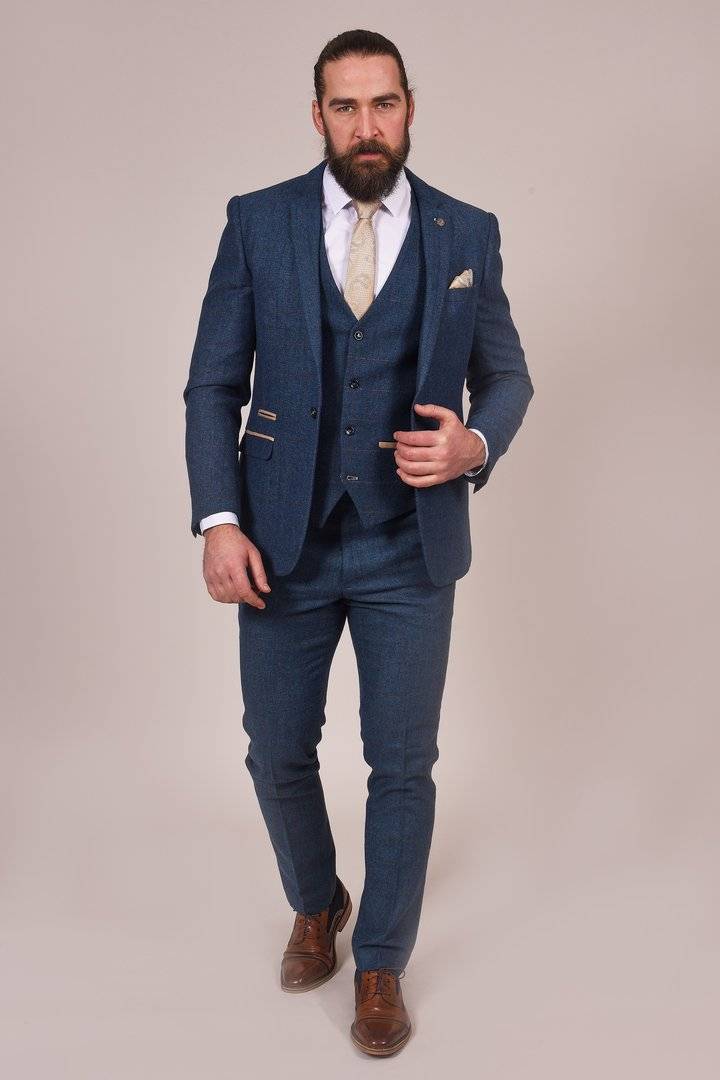 Switch it up with separates
If you want to take a stylish spin on your attire, try mixing up your suit with different colour combinations. A different coloured jacket and trousers will really set you apart from the crowd. This fashion approach has become increasingly popular, so you will most definitely be on trend. You do have to make sure however, that the two colours work together. Aim to choose colours that are within the same colour story, to ensure that they compliment each other. A navy trouser with a lighter blue blazer is a great example of a colour combo that will work.

The 'Harry Brown Navy Herringbone Trousers' with the 'Herbie Frogg Blue Fleck Cotton/Linen Blazer' is a good example.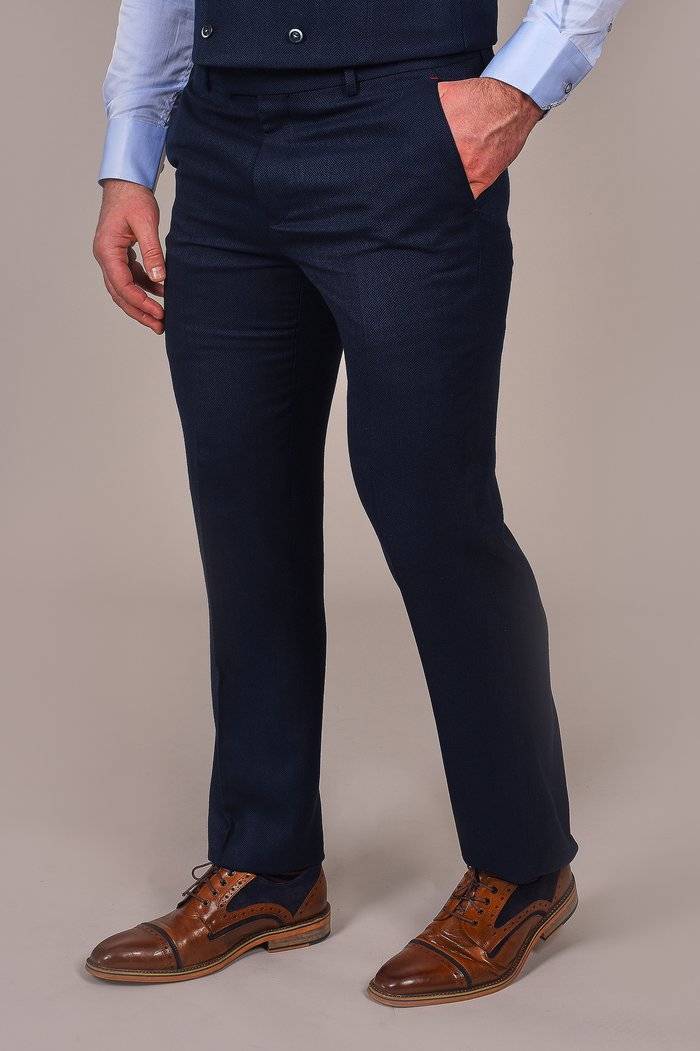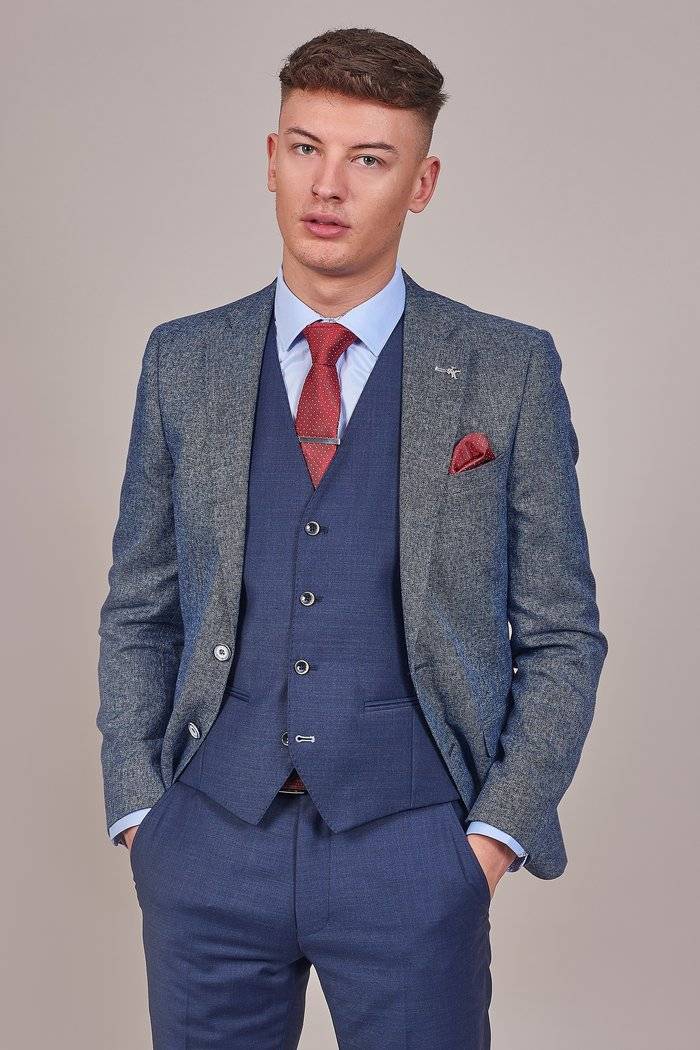 Add some personality
If you want to add some style and character to your outfit whilst retailing the formality, wearing a printed shirt is a great option to do just that. Styled beneath a suit, the shirt will hint to your true identity - making you stand out from the others. If you want you be noticed, or if you're looking to truly represent yourself through your fashion, try choosing a print that your most attracted to or one that illustrates yourself well. In wearing a printed shirt we recommend that you keep the rest of your outfit simple. You don't want to deflect from the shirt, or even worse, to look like a print explosion. If you want to style the printed shirt look to its full potential, we say, choose a suit in a complimentary colour and ditch the tie - a look that Master Debonair himself loves to fashion.

A good model of this would be the 'Claudio Lugli Flying Pheasant Print White Shirt' with the 'Cavani Ascari Tan Check Tweed Style' blazer and trouser.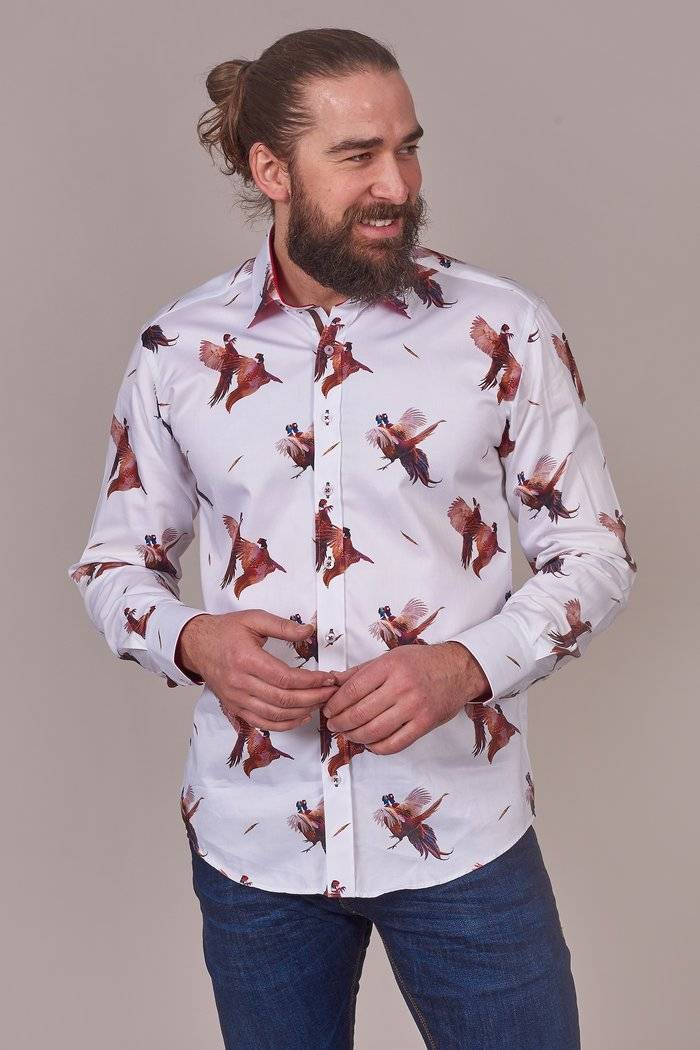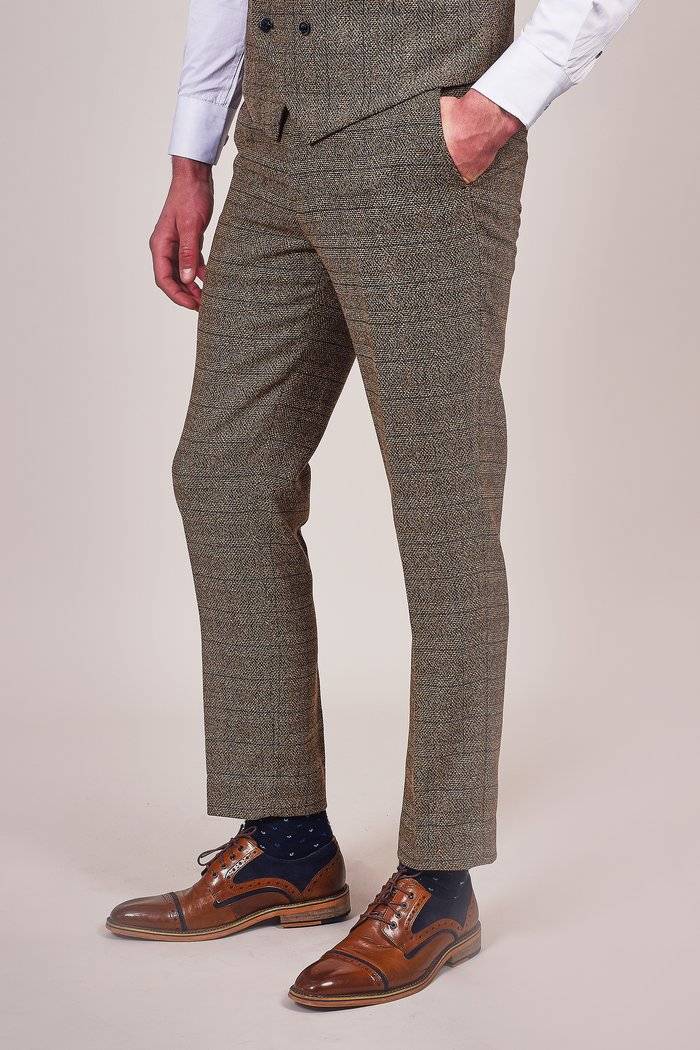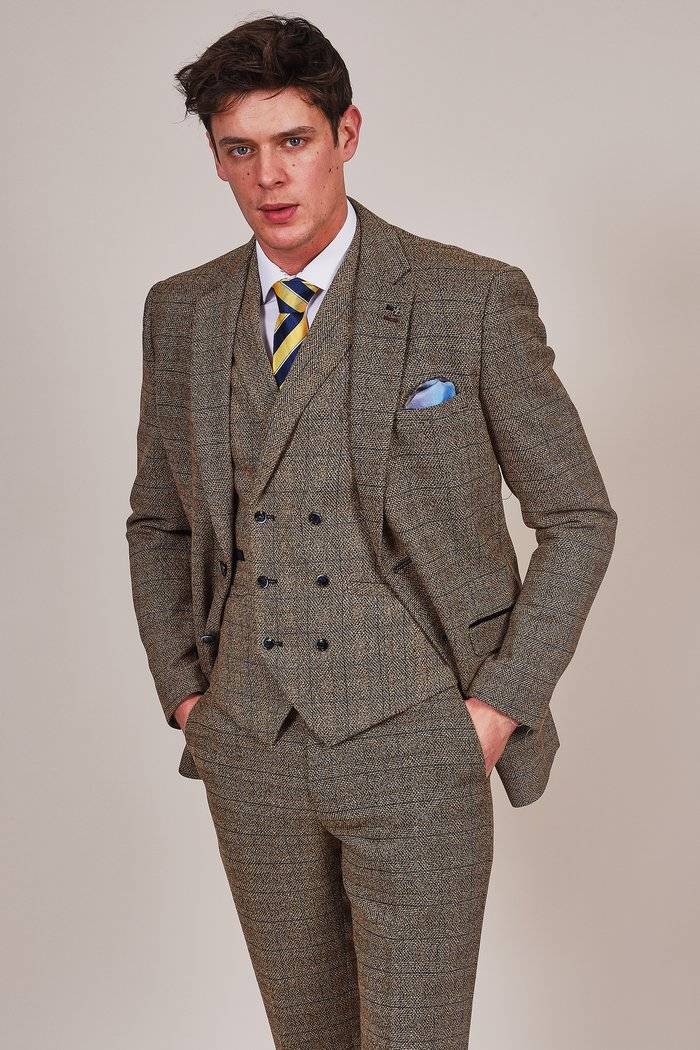 Combat the cold
In the world of racing there are still plenty of events going on during the spring and winter. It's no shock to us that these months can be wet, windy and freezing cold. If it is a bit on the chilly side, we don't think that you should have to compromise your style. To keep in line with the smart look, try layering your suit with an overcoat. A great option to keep both smart and warm.
A flat cap is another great option to further help tackle the cold. Alongside their warming benefits, they are a great current fashion trend. They will especially fit into a more 'country style' race event.

The 'Cavani Lauren Tan Tweed Overcoat', 'Cavani Shelby Navy Tweed Check Overcoat' or the 'Harry Brown Stone Mac' are all good options.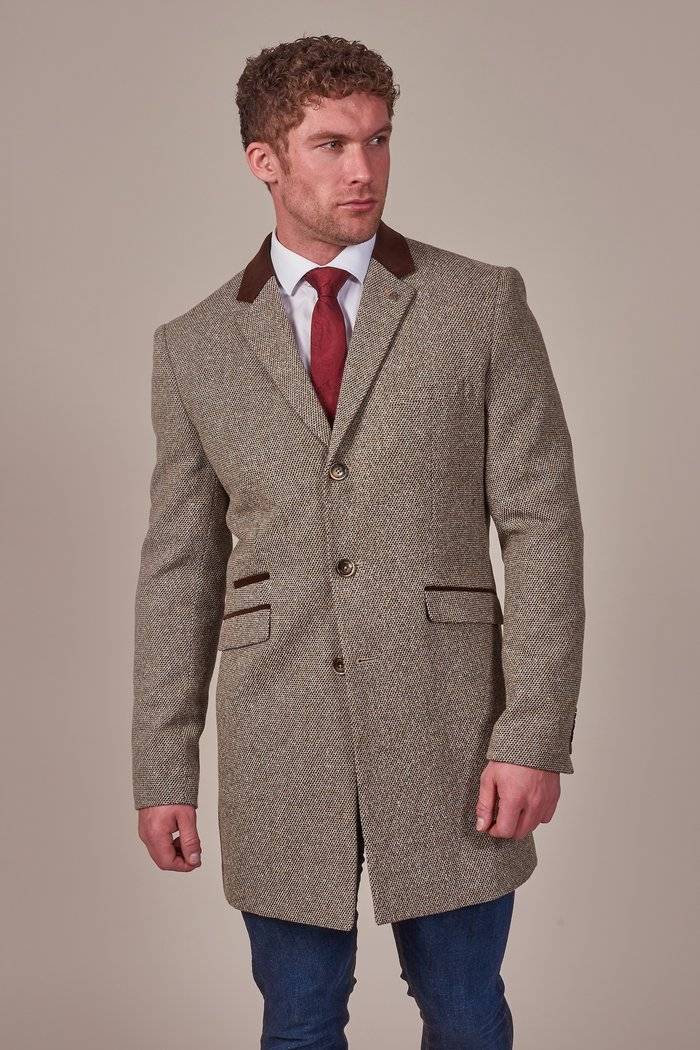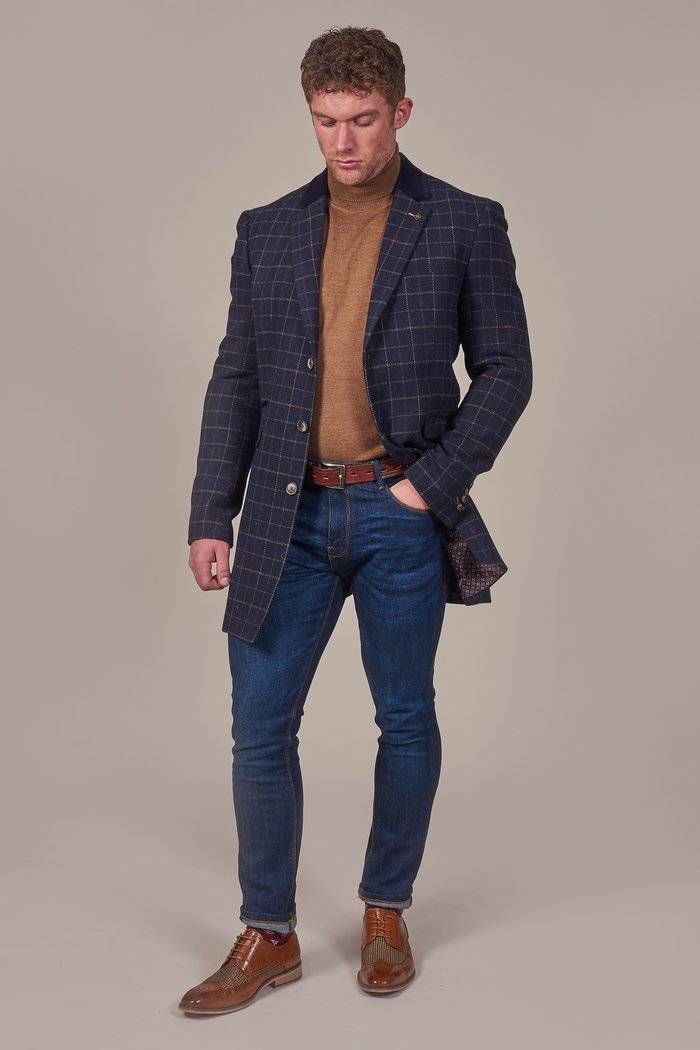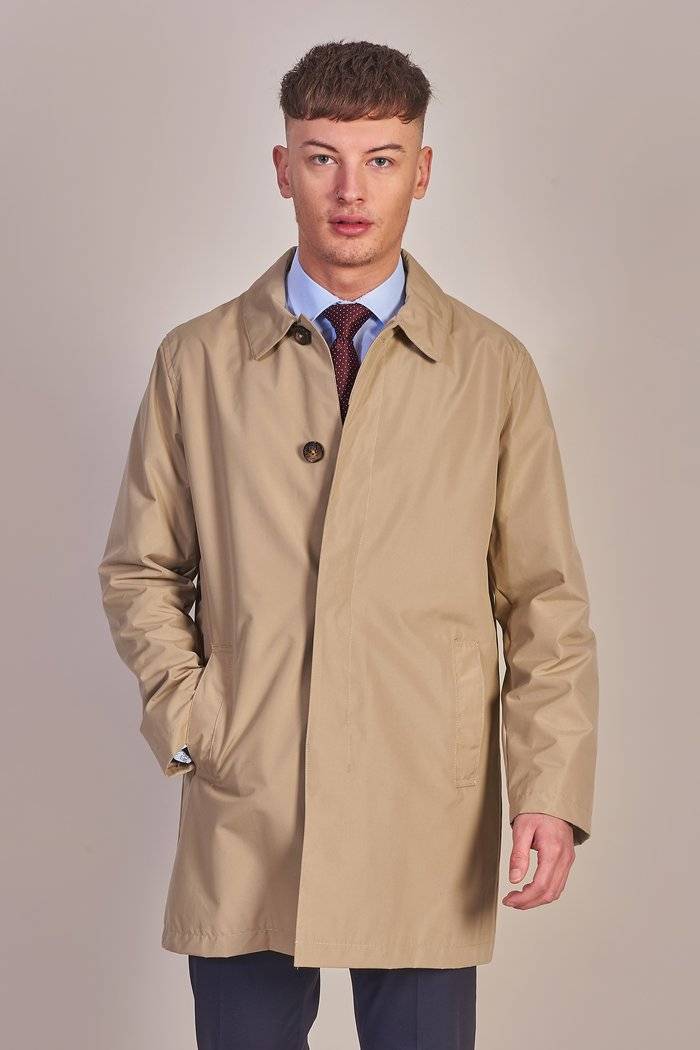 Focus on your Footwear
At the racing your footwear should always be smart - this means no trainers! You're looking for a sturdy shoe to keep you comfortable throughout the day and to finish your outfit perfectly. A shoe is an element of the outfit that can make it or break it. Despite this, people are quick to neglect their shoe choice, or to leave it as an afterthought. Here at Master Debonair, we ensure that we focus on every detail and so we never forget about the importance of footwear. Wearing a smart shoe doesn't mean that they have to be boring. Your shoe should be in tune with your outfit, so for example, brown/tan shoes are great with grey or navy suits. If you want to steer away from orderly tradition, there are many great shoe options out there. Shoes with panels of colour or print are great for adding extra appeal.

The 'Cavani Black Oxford Brogue Shoes', 'Cavani Tan Oxford Brogue Shoes' or the 'Justin Reece Brown Leather & Contrast Suede Brogue' are great options.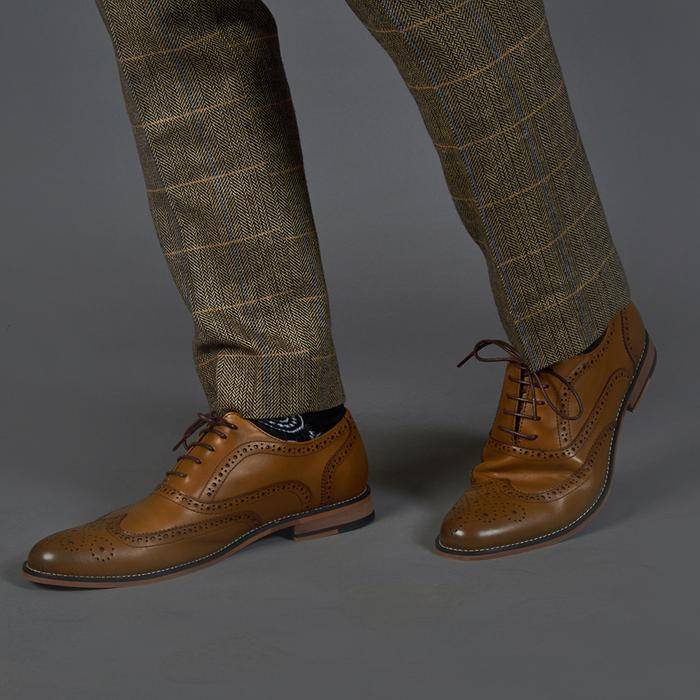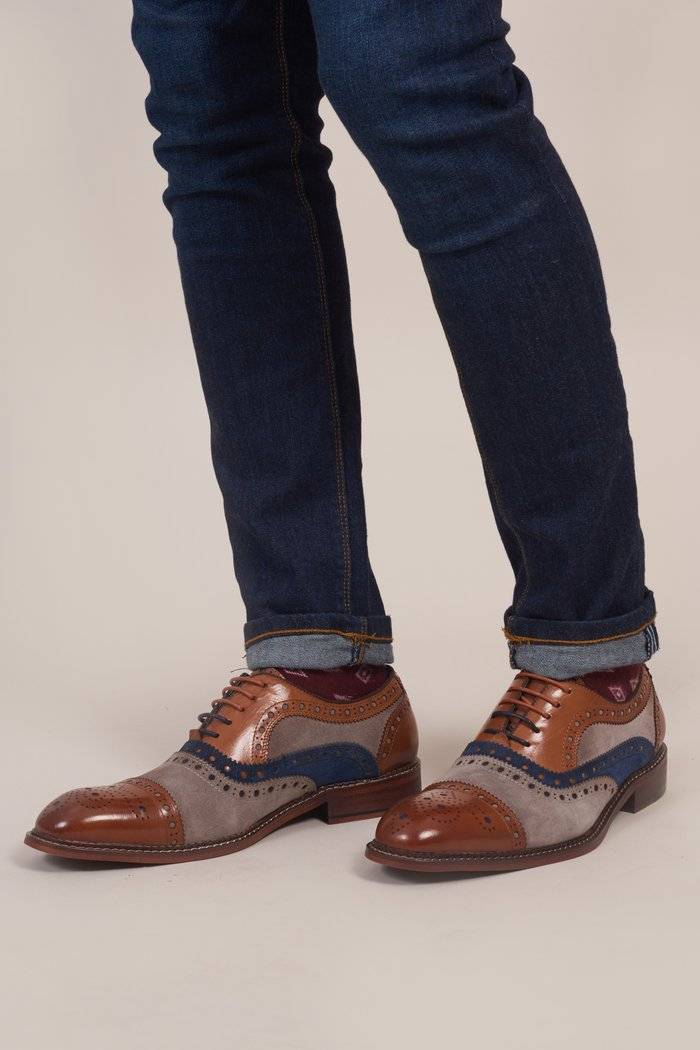 Now that you've read our guide, you should be feeling inspired and all set to look perfect for your racing events this year. Remember not to feel anxious about choosing an outfit with a modern edge - as long as it keeps within the dress code. This is not your average day at the office, make sure you have fun whilst looking fantastic!