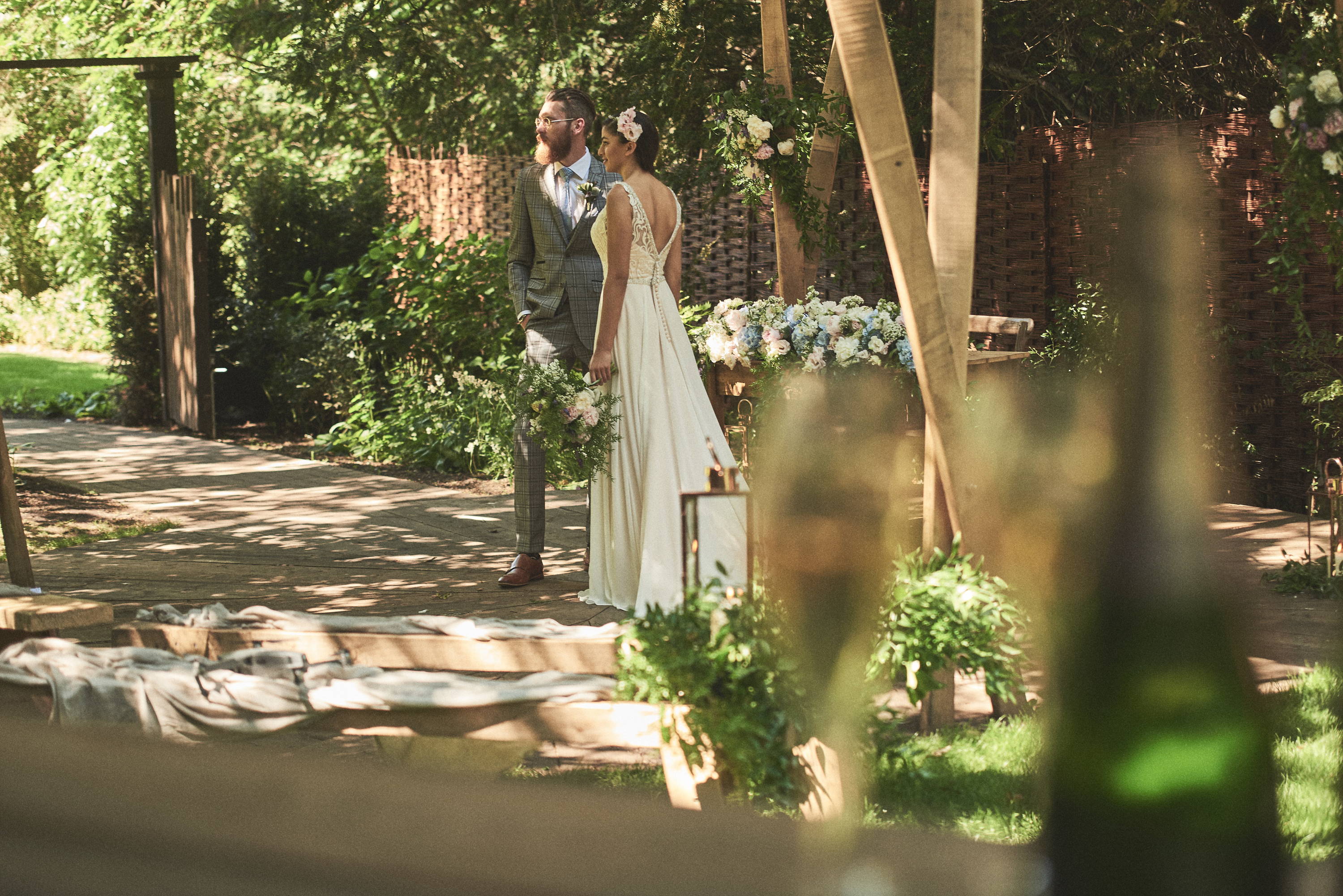 Groom Advice - 8 Things To Remember On The Day
Long passed has the day where you bought a ring, got down on one knee and she said yes! But you're mistaken if your responsibility stops there unless you want to spend the weeks and months leading up to your wedding day firmly in the doghouse.  
Your wedding day will be one of the most memorable days of your life, filled with love and laughter as you spend it surrounded by those nearest and dearest to yourself and your other half. Each day is as unique as the couples being wed, each having a different idea for how they would like their ceremony to flow from start to finish.  
The countdown until the day arrives is sharp running down and this magical occasion is bound to be perfect, however, we also know that it can be one of the most stressful experiences and can cause friction if things don't go as planned.  
For the groom, it's not just about turning up on the day and going with the flow. Which is why we've put together a short list of 8 pieces of advice for grooms on their wedding day.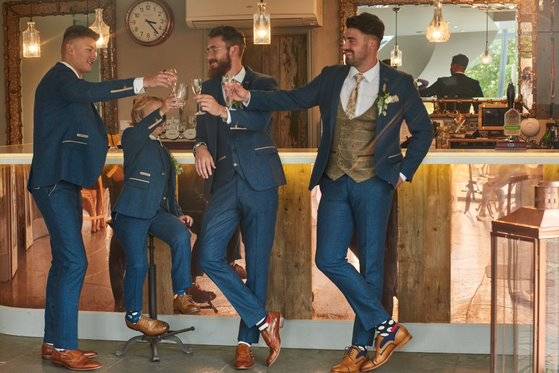 If you're getting married in the late afternoon or evening, the chances are your morning meal is the last chance you'll get to eat for quite some time.
Make sure to have a good breakfast, even if you're not particularly feeling like it your future self will definitely thank you – especially since drops in blood sugar can make your natural anxieties feel far worse.
Taking time out to have a nutritious meal on the morning of your wedding day will do wonders for settling your nerves, help keep you calm and make sure you're well-fuelled for the day ahead. 
2. Get a Good Night's Rest
This is a given for a healthy lifestyle any other day of the week, but it's especially important to make sure you're getting a solid night's sleep the night before your wedding.
You and your partner are the most important people on your wedding day so it's best to make sure you're well rested for the big day. Try and aim for 8 hours if you can.  
3. Know How to Tie Your Tie Properly
Unlike your bride and her team of bridesmaids, you may not be sitting for hours getting your hair and makeup prepped to perfection but that doesn't mean you don't have key details to focus on to make sure you're looking smart and presentable.
The key detail we can't help but express is learning how to tie your tie properly. There's no point in spending a fair chunk of money on suits and accessories for yourself and the groomsmen for you all to look shabby with poorly tied ties.  
If you need some help, we have plenty of guides to walk you through achieving that perfect knot and if you've bought ties at a Master Debonair, one of our instore stylists will tie them free of charge to save you the hassle.  
Learning how to fold a pocket square nicely and how to put on your boutonnieres properly won't go amiss either. 
4. Write Your Vows Early & Review Them
Arguably, your vows are one of the most important aspects of the wedding experience – especially if you've chosen to write your own.
Make sure you've prepared what you want to say well ahead of time, we would recommend weeks or months before, then review them the morning of the wedding to make sure they're committed to memory.
You might even want to get them printed on a nice card to frame as a gift for your new spouse.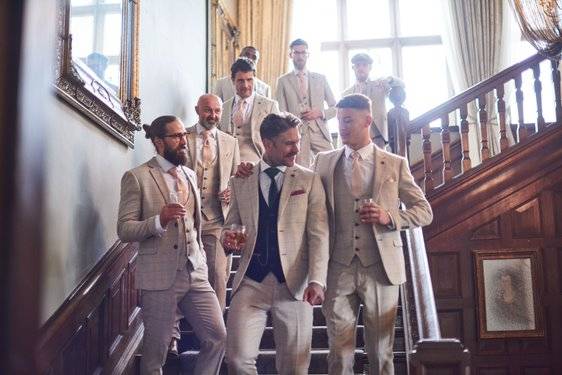 5. Nominate Someone Responsible to Help You
A problem shared is a problem halved, so they say. Which is why we're suggesting you nominate a member of your groom's party to lend you a hand with getting everything prepped and ready for the day.
Your photographer will more than likely want to take a few shots of your wedding rings ahead of the ceremony, so it might be worth leaving those with the bridal party or your nominated responsible person so they can transport them to and from where they need to be.  
This person can also be on hand to make sure you look smart and remember to bring the important things like your vows and wedding license. 
More often than not, the bride usually has an emergency kit, and you really should too. It may seem unnecessary and like just another this to worry about but that is why it's just for emergencies.
Keep the essentials: toothbrush, toothpaste and mouthwash, deodorant, shaving cream and razor, plasters in case of any shaving nicks, chewing gum, water. You get the idea. Bring the kit with you to the wedding venue or hotel so it's there in case you need it whilst you're preparing.  
Top Tip: if you're jetting off somewhere sunny to get married then make sure you wear SPF all the time, especially on your face. There's nothing worse than having a bright red, burnt face immortalised on your wedding photos.  
You will be nervous, it's only natural. So, it's a good idea to take time out for yourself before the wedding. Whether it's just a stroll to gather your thoughts or a little drink in the local pub with your best man – make sure you keep off the strong stuff until later though!
Last, but certainly not least, enjoy yourself. This probably sounds like a really obvious point, but too many people spend their entire wedding day stressing about everything and everyone else and forget that the most important thing is to enjoy themselves. This is your day – make sure you enjoy it!