---
TIME TO GET SOME REAL MAN SHOES
There comes a time in every man's life when he will face the day he has to invest in a 'proper' pair of shoes. Perhaps you're sick of seeing all the latest trainer trends and you want something different? Maybe that means today is your day. Certain occasions you need to attend or milestones in a person's life can call for a special pair of shoes. Whether it's a wedding, a big birthday, or you're heading into retirement, they finish the outfit and can transform any man into a gentleman.
Here at Master Debonair, we have a unique range of shoes to help you make a statement, no matter the occasion, at an affordable price.
---
---
Justin Reece know how to make a man a shoe. The oxford style shoe with the suede features are a timeless classic, navy is such a versatile colour meaning these shoes match pretty much any of our suits which we're sure will make them one of your 'go-to' favourites.
---
---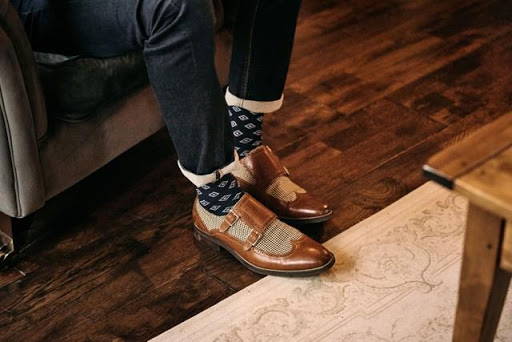 ---
Justin Reece combines quality with affordability, pair them with our Fratelli Stone suit if you're feeling like keeping your colour palette light. One could argue it's the most versatile dress shoe, from business to formal to casual – monk straps have it all
---
---
---
These shoes will score you some gentleman points, with the houndstooth contrast and double lace detail they stand out from the rest. The Justin Reece Derby shoe goes perfectly with jeans or trousers, pair with some snappy socks and your ready to go.
---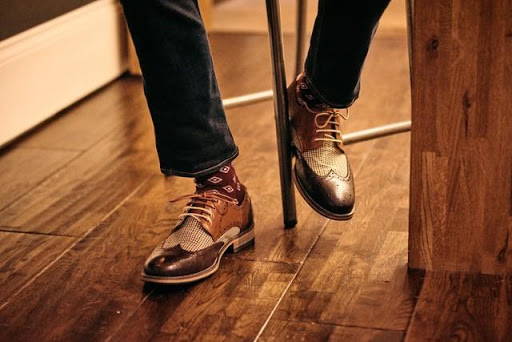 ---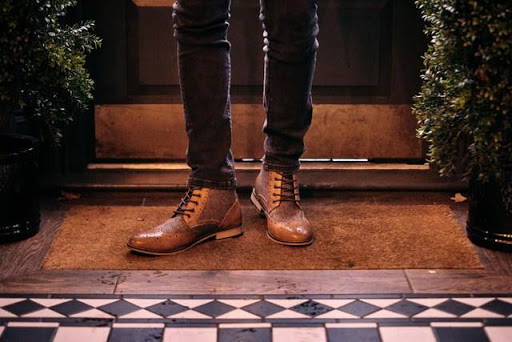 ---
The Cavani Tweed brogue boots are classed part of this 'real man shoe' movement too, pair them with some black jeans and one of our blazers for a relaxed formal look (goes great with a beard too). Feel macho and rugged in these boots however still hold your sartorial elegance.
---
---