---
three ways to wear the jd4
One of our best-selling suits, the Marc Darcy JD4, is so versatile that it can be worn in loads of different ways. Whether you dress it up or dress it down, this three-piece suit can be experimented with to create a variety of elegant, sophisticated and even casual styles. We like to see the JD4 as a solid investment as you can wear it time and time again, and no one will ever think you're outfit-repeating…
To get you started with how to work the JD4 a little differently, we list three tips on how you can style it:
---
---
Although we enjoy experimenting with the different styles you can make with the JD4, we do also believe that it is perfect just the way it is. Wearing it as a two-piece or a three-piece, the JD4 is a classic, smart suit that can be worn for all formal-occasions. Pair it with bold accessories such as a bright or patterned tie and some brown brogues to match the suede trim lining on the pockets.
---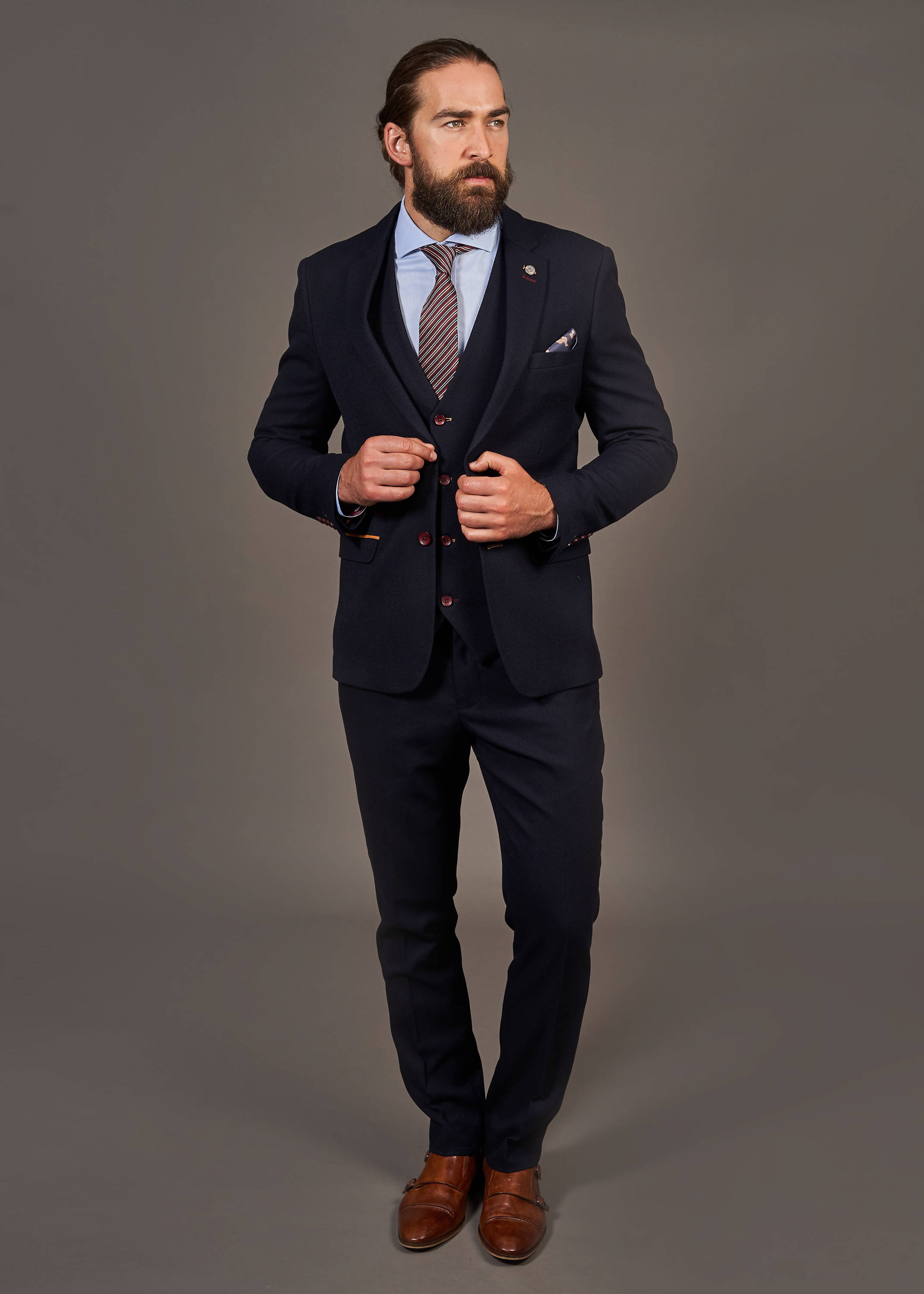 ---
---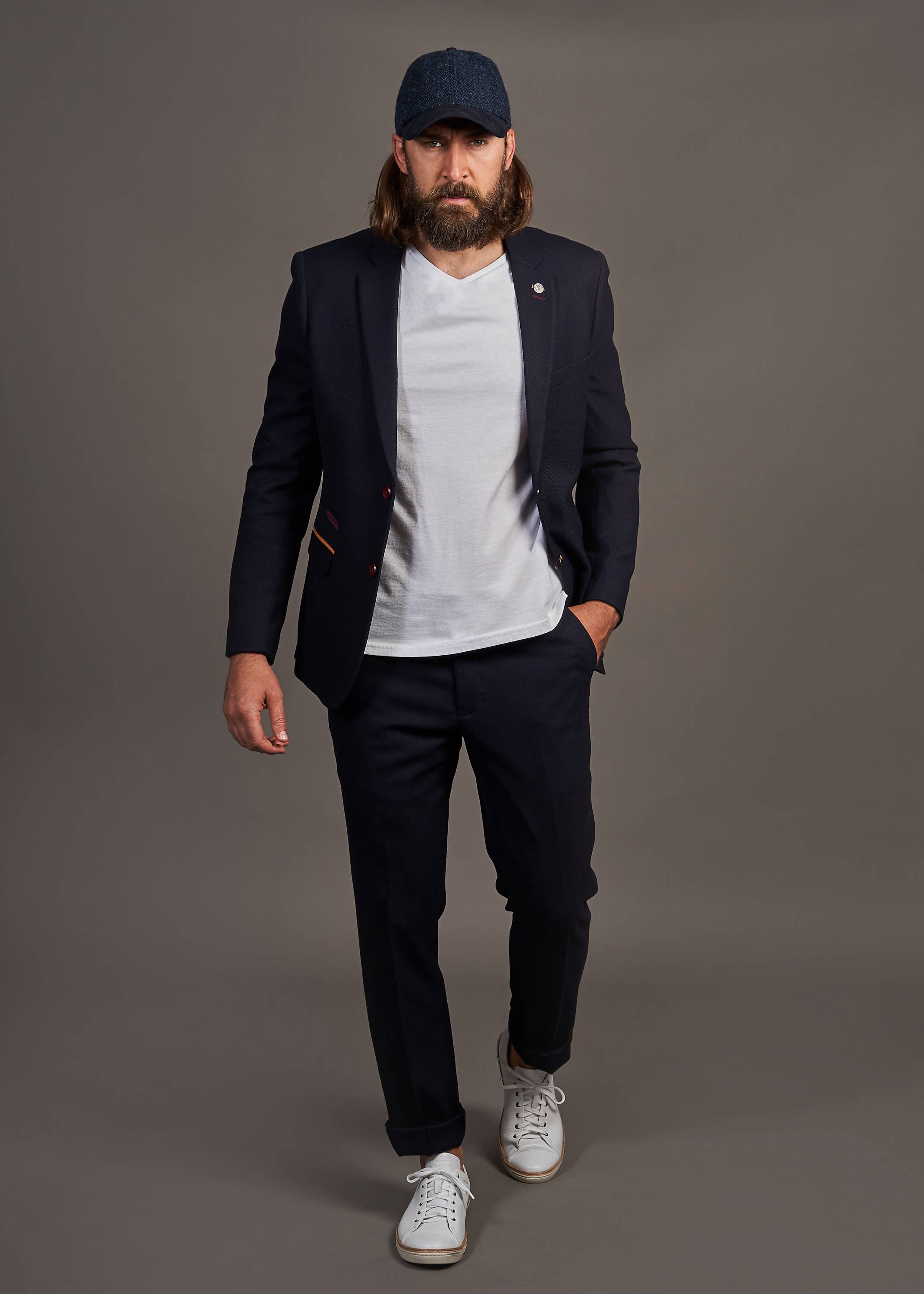 ---
Pair the JD4 with a loose-fit white t-shirt, white trainers and a baseball cap to create a contrasting look that is suitable for a more relaxed occasion. Perfect to wear for daytime drinks or going to lunch, this outfit is the definition of smart-casual.
---
---
---
---
Combine a polo-shirt and crew neck sweater with the JD4 pants to create a relaxed outfit that could be suitable for the office in the warmer months. For a cooler, more breathable way to wear the JD4, turn the pants up at the hem and slip on a pair of loafers.
---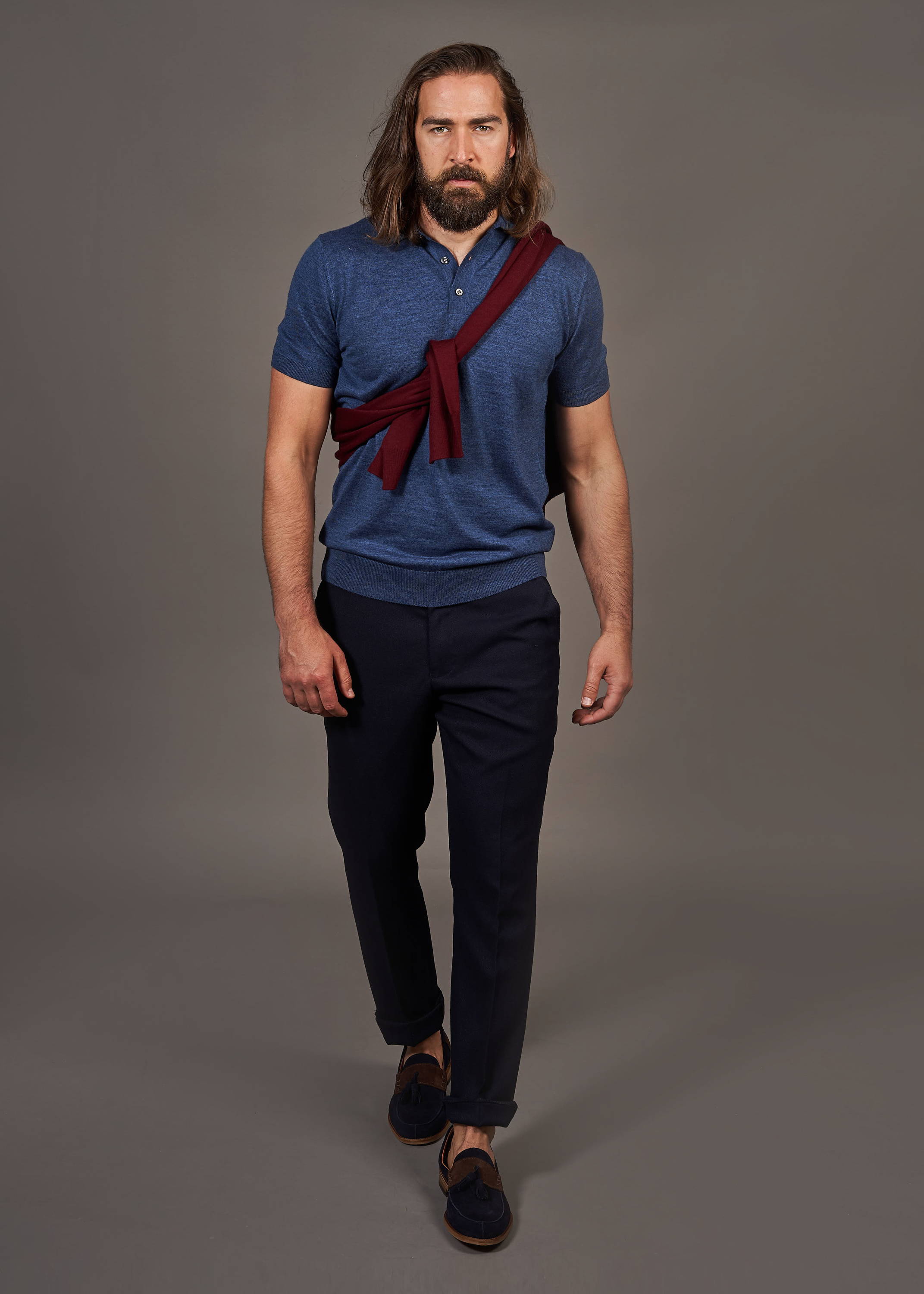 ---
---
These are just three of the inventive ways you can work the JD4 suit - take our tips to create a statement or get creative and make your own look. We'd love to see how you style your JD4! - Post your look on Instagram using #MasterDebonairJD4
watch this short video to see the three looks in action
---