"THE GENTLEMEN": GUY RITCHIE RETURNS TO CRIME


From writer/director Guy Ritchie comes "THE GENTLEMEN", a star-studded sophisticated action comedy, scheduled to release on 24th January 2020.
Guy Ritchie has returned to his roots classic crime, after moving into the live-action Disney remake world with this year's smash hit "Aladdin". Being the filmmaker of "Sherlock Holmes" and "Snatch", Richie is known for his British Gangster Films and we couldn't be happier to hear of the new release.
"THE GENTLEMEN" follows American expat Mickey Pearson (Matthew McConaughey), who has created a highly profitable marijuana empire in London. When word gets out that he is looking to cash out his business, it triggers plots, schemes, bribery and blackmail in an attempt to steal his domain out from under him (featuring an all-star ensemble cast including Charlie Hunnam, Henry Golding, Michelle Dockery, Jeremy Strong, Eddie Marsan, Colin Farrell, and Hugh Grant).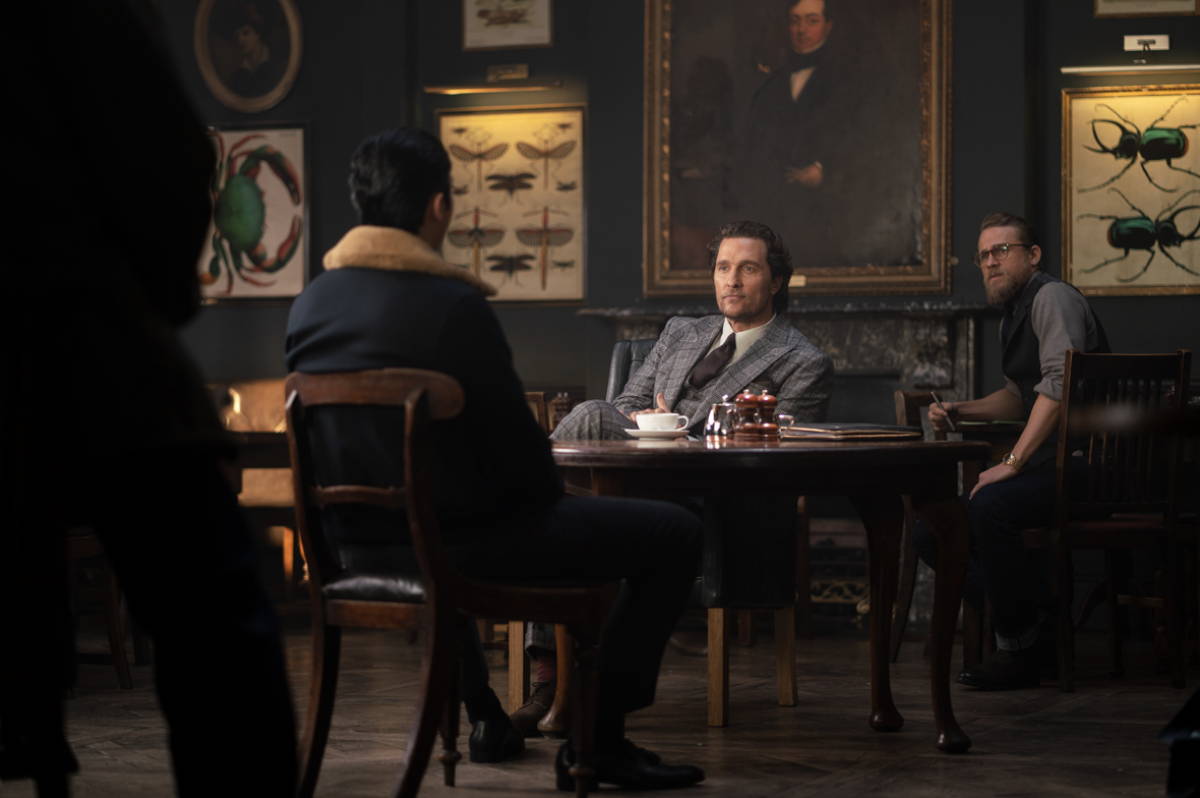 Throughout this trailer we have been gripped to the storyline and the way the men dress. We have taken outfits worn on the trailer and created our take on them here for you. It's as easy as that. Three of the main characters in this crime film have been our inspiration and lead us to pull together some of
our favourite products to create a step by step guide to achieve their looks.


Matthew McConaughey
                                                                                                                                                     

LOOK 1 - Smart

First up we have Matthew McConaughey, who plays Mickey Pearson. We have taken outfits worn on the trailer and created our take on them here for you. It's as easy as that.
We noticed there are two distinct looks, a more smart and another with a more casual edge.
For Look 1 we have paired the Master Debonair Lestrade Suit with a white shirt and black tie like McConaughey's. We have finished the look with a Gatsby Brogue Shoe as from what we can see brogues are a hit in "The Gentlemen'".
For an extra twist we recommend switching the waistcoat out and wearing it in a mix and match. Style with our Master Debonair Rathbone Waistcoat and let us know what you think.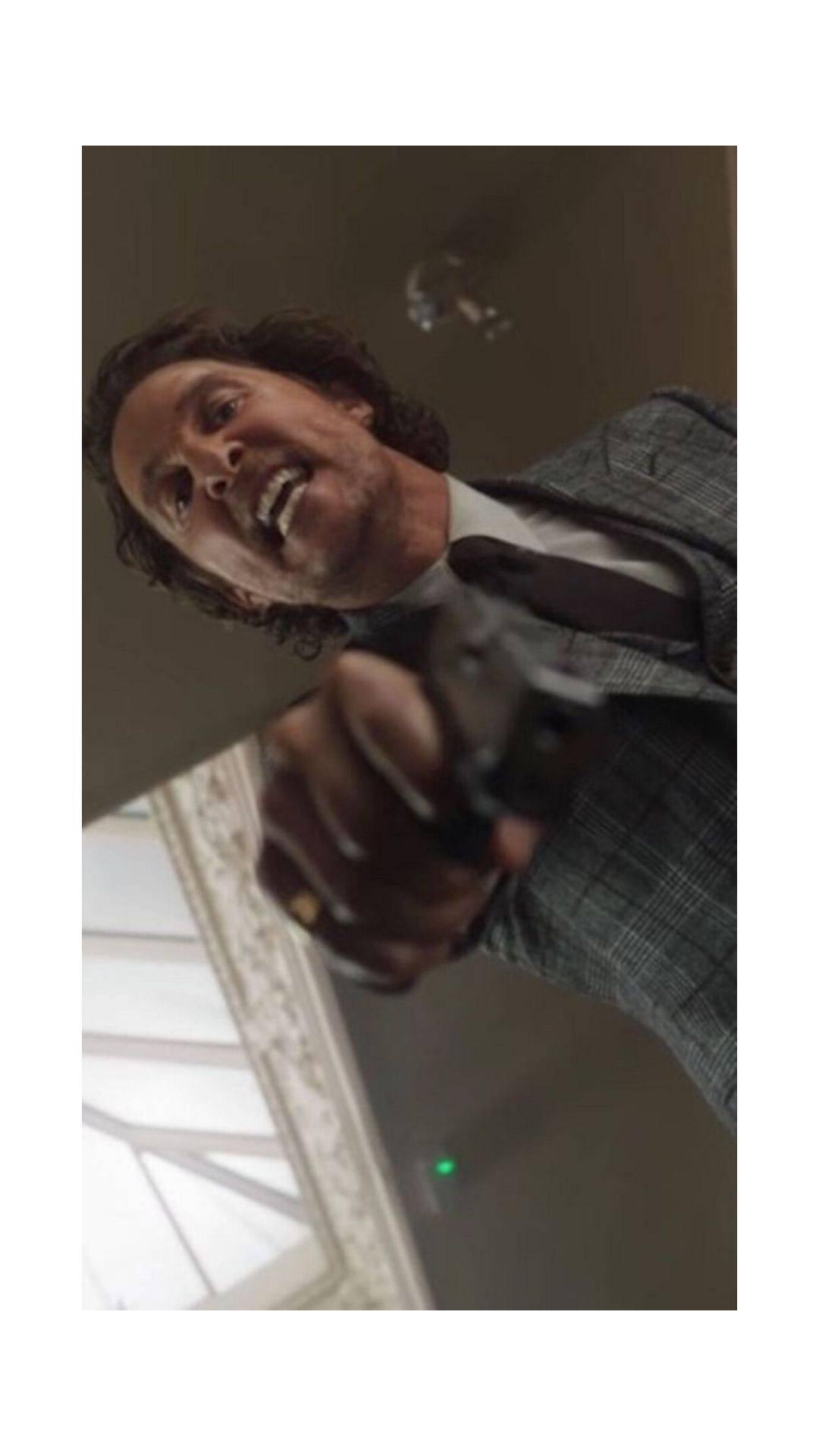 LOOK 2 - Smart Casual

For the second look McConaughey is seen in a two piece and jeans as a more casual approach to his style. We have put together our take on this outfit here.
We have paired together the Cavani Tommy Blazer and Waistcoat with a pair of Blend Black Jeans to keep the look casual. This is a very popular style here at Master Debonair as we love to pair a two piece with jeans for a more casual yet still effortlessly stylish look.
To accessorise we have added the Grey Patchwork flat cap and the wine plain tie and pocket square which completes the look and gives it a polished finish.
We recommend adding a pocket watch for some extra detailing if you are feeling daring.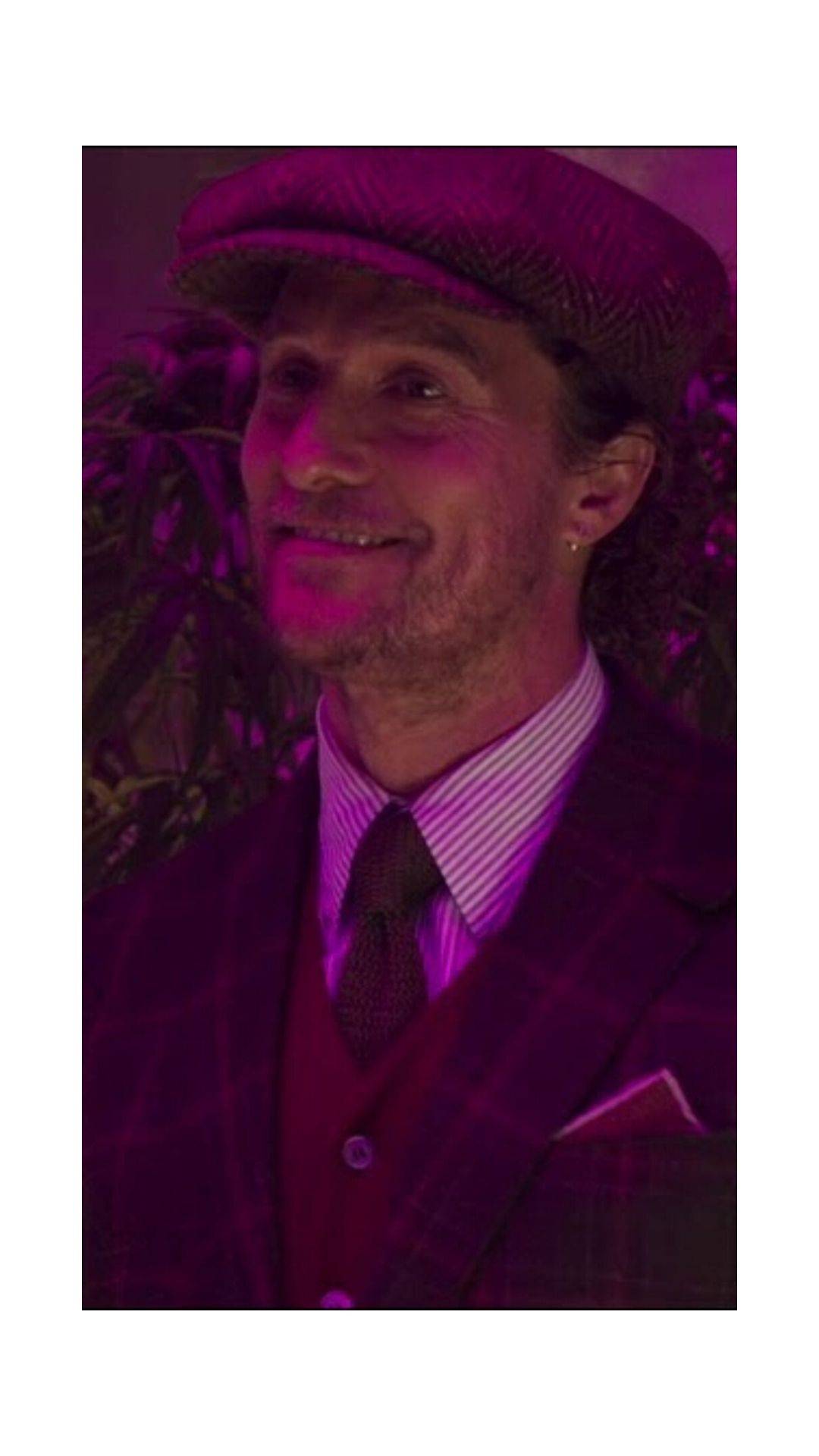 Our second character is played by Charlie Hunnam. His style is mostly a shirt and blazer combo with a pair of trousers or jeans.
We love to mix and match here, and we have done so with the Moriarty trousers and Bruce waistcoat. Hunnam is also a fan of the stripy shirt which we have also included in the look, with our Marc Darcy White and Navy Grandad Shirt.
To complement the Trousers and Trench we have added Cavani Navy Tweed Brogues. Take a look and see what you think.
This would usually be styled with the Moriarty Blazer but as Charlie is not often seen wearing one we have completed this look with the Lavard Navy Trenchcoat instead.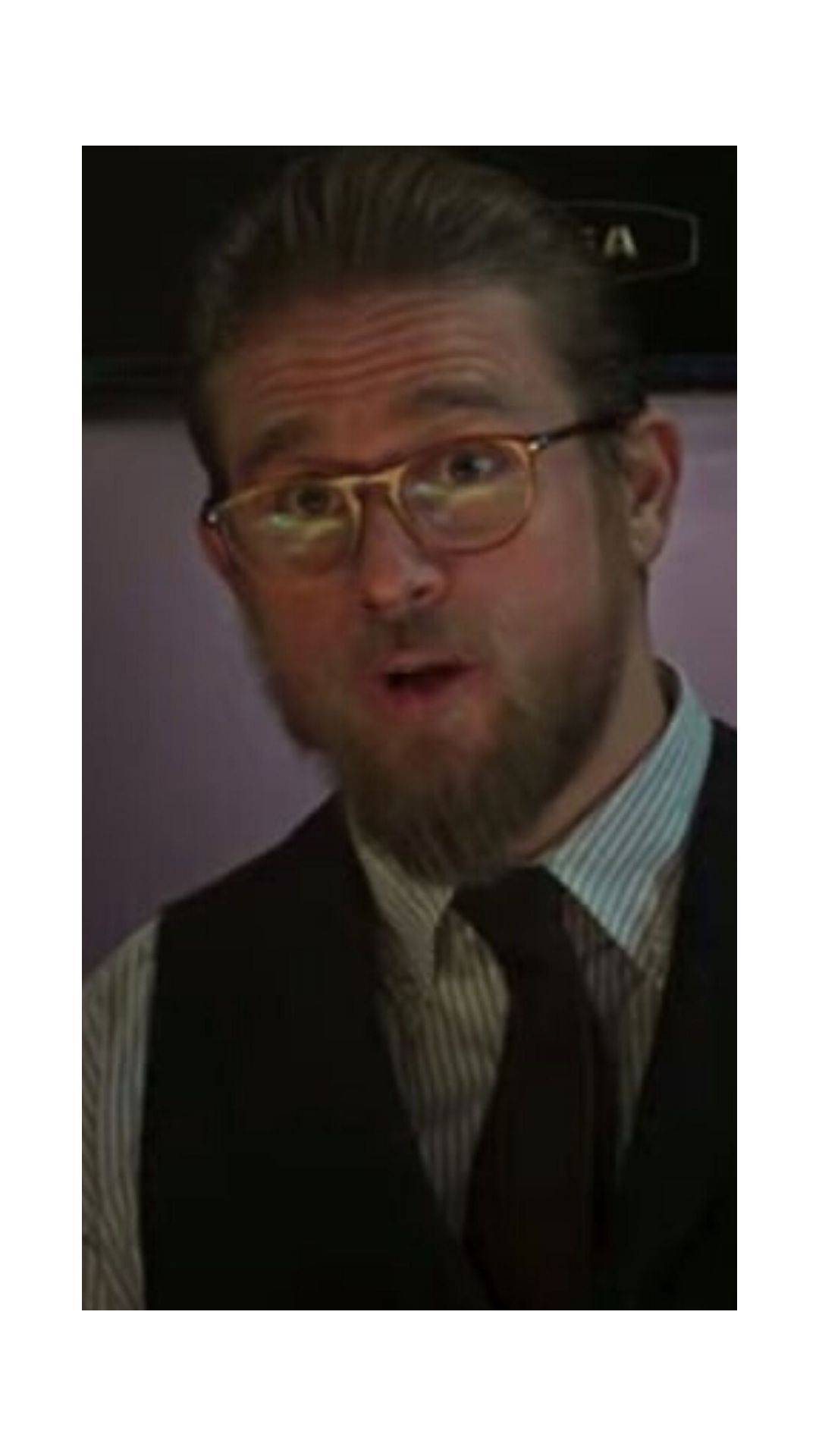 Henry Golding is the more casual of the three selected men. With a signature roll neck how could we not recreate this look in our Master Debonair way.
Layering the Black Roll Neck and the Blend Cord Coat together is the perfect winter essential to keeping warm and still remaining debonair.
We also added the Blend Dark Wash jeans and Black Brogue Boots to complete this signature look.
If you wanted a little extra from this outfit we would recommend adding a scarf to layer up, one of our favourites is the Heritage Traditions Woodland Tartan Check Scarf.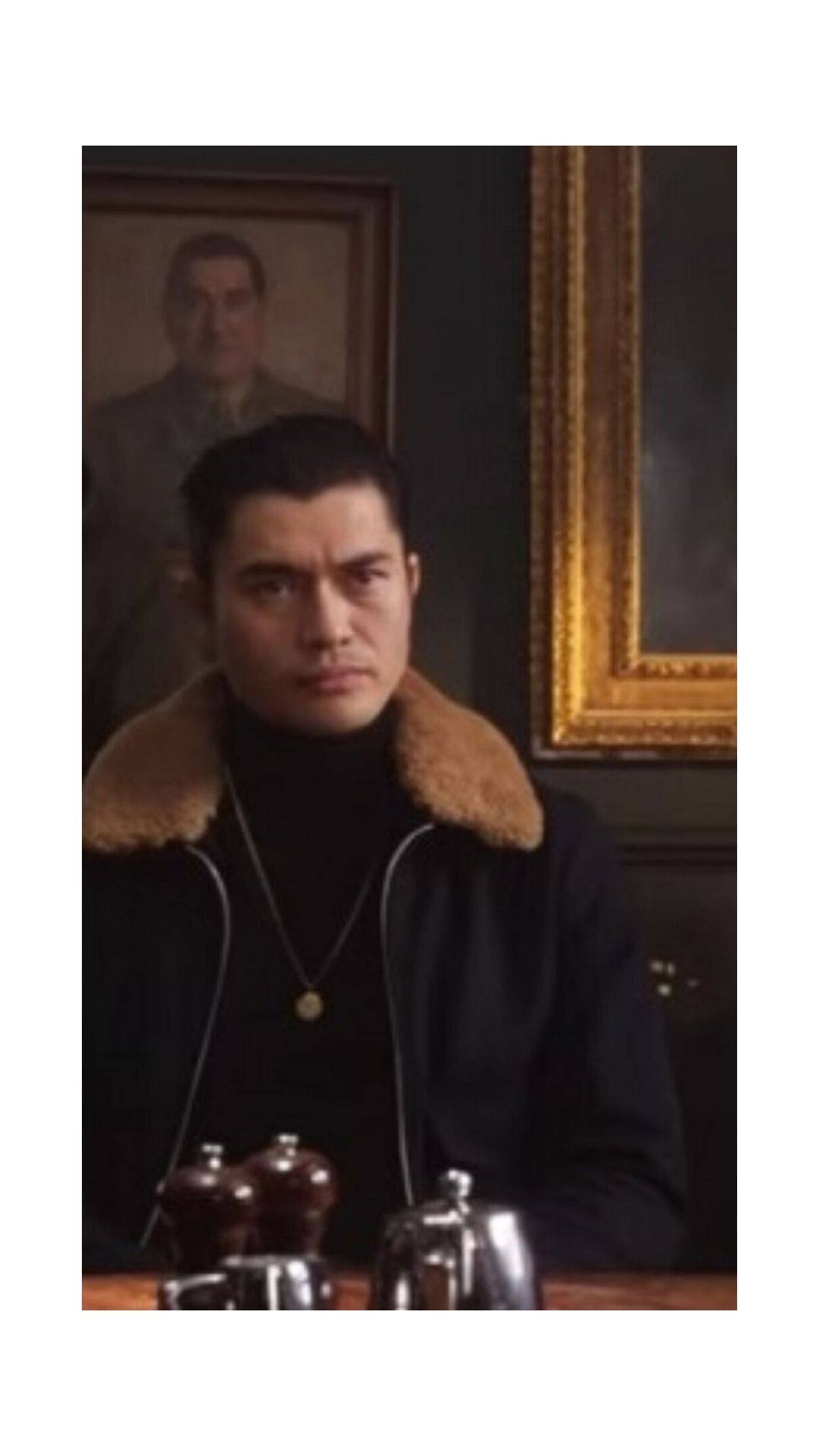 Watch the official trailer for "The Gentlemen" below.