---
THE STYLE LESSONS WE LEARNED IN 2018
Throughout the year we have inspired the wardrobes of many and introduced you to the Sartorial Seven. We've told you the importance of a good fitting suit, what to wear in the office, which suit to wear at a wedding, how to look dapper in your free time and explained how to wear the accessories of the season. So let's take a look at the top style lessons we've learned over 2018 at Master Debonair.
---
---
Making sure you are wearing a suit with the proper fit for your frame has been a lesson from start to finish this year. Whether it be for work or a wedding, a suit that doesn't fit properly can throw your whole look off. If you've had your suit custom tailored, or you've bought off-the-shelf, you now know the perfect fit for you.
Need to revisit this lesson? Master Debonair can help tailor your suit, all you need to do is book an appointment with us, choose your style of suit and have it custom tailored to achieve the ultimate fit.
---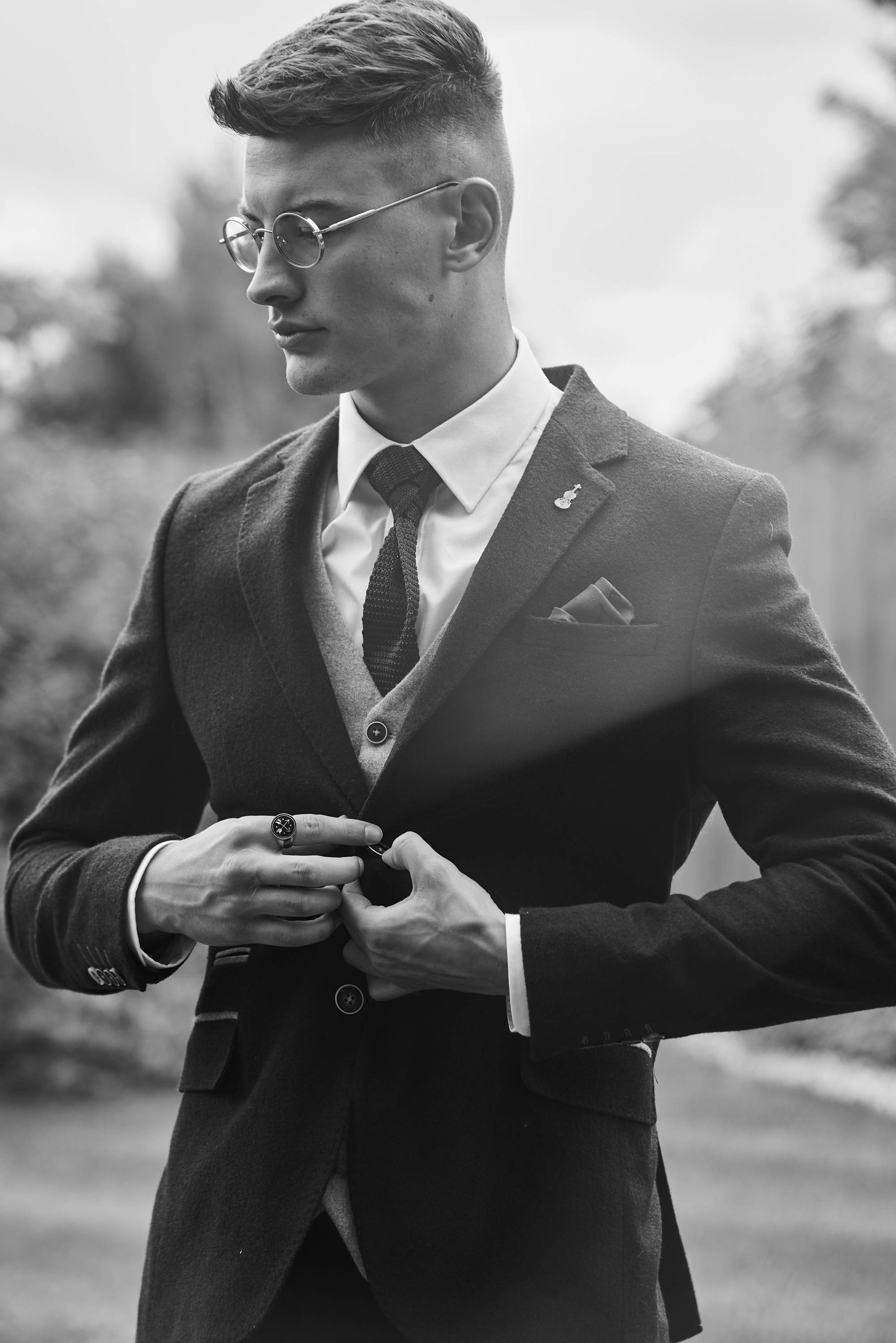 ---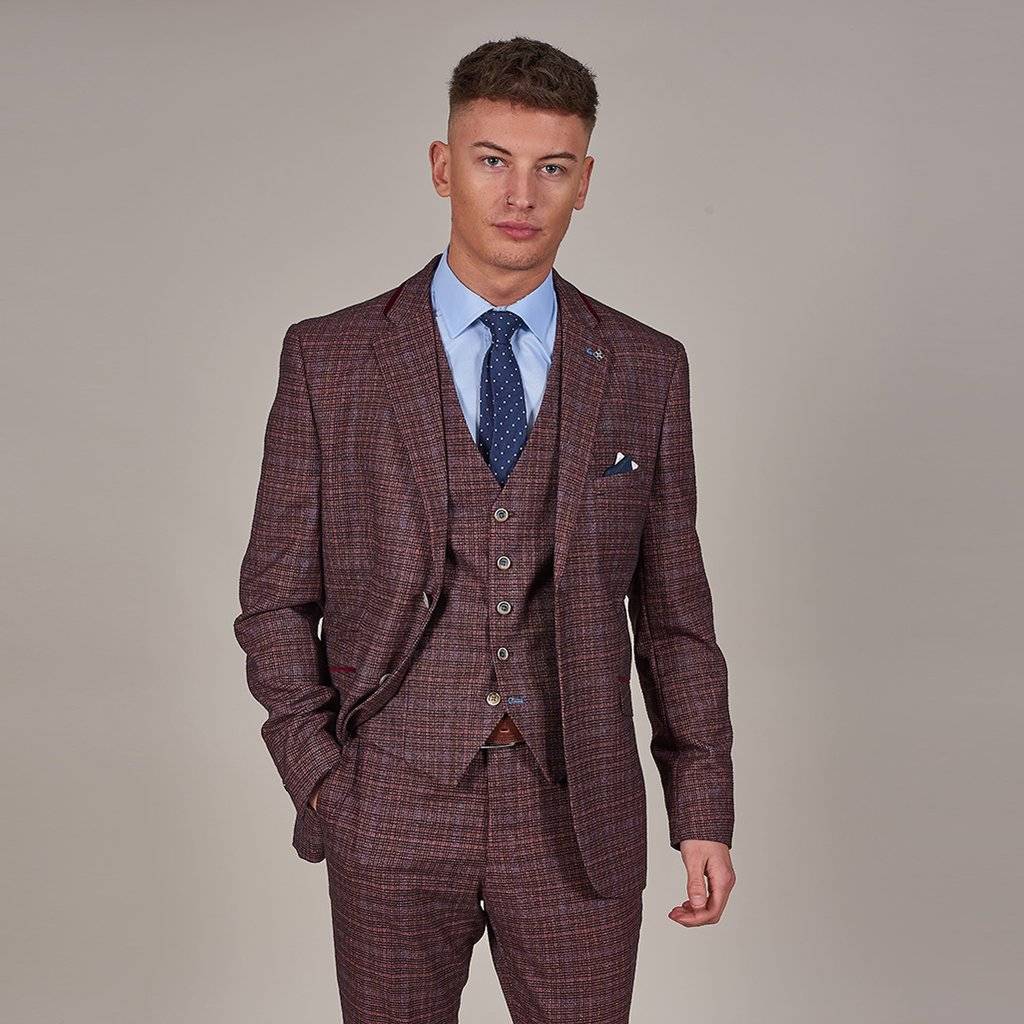 ---
The second lesson from the year is that no matter what type of office you work in, wearing a suit will always make a professional statement. A suit can be moulded to any personal style. Whether you prefer to create a more sophisticated style for work, or like to go for a more relaxed look such as a suit jacket and jeans, we've learnt that Master Debonair have your office wardrobe needs.
---
---
---
Lesson three of 2018 is incorporating colour in your wardrobe. The easiest way to add colour into your wardrobe is by wearing a colourful shirt or to have an accented collar and cuffs. The fine detailing in our shirts can be matched with an array of smart trousers, jeans and even chinos making them a staple addition to your wardrobe.
Blue has definitely been the colour of the year as we've seen here at Master Debonair, we stock more than 20 different styles and shades of blue suits fit for all occasions. The biggest lesson is which blue is best during which season. A navy or a royal blue is most fitted to an autumn or winter affair, whereas sky blue can be sported all year round.
---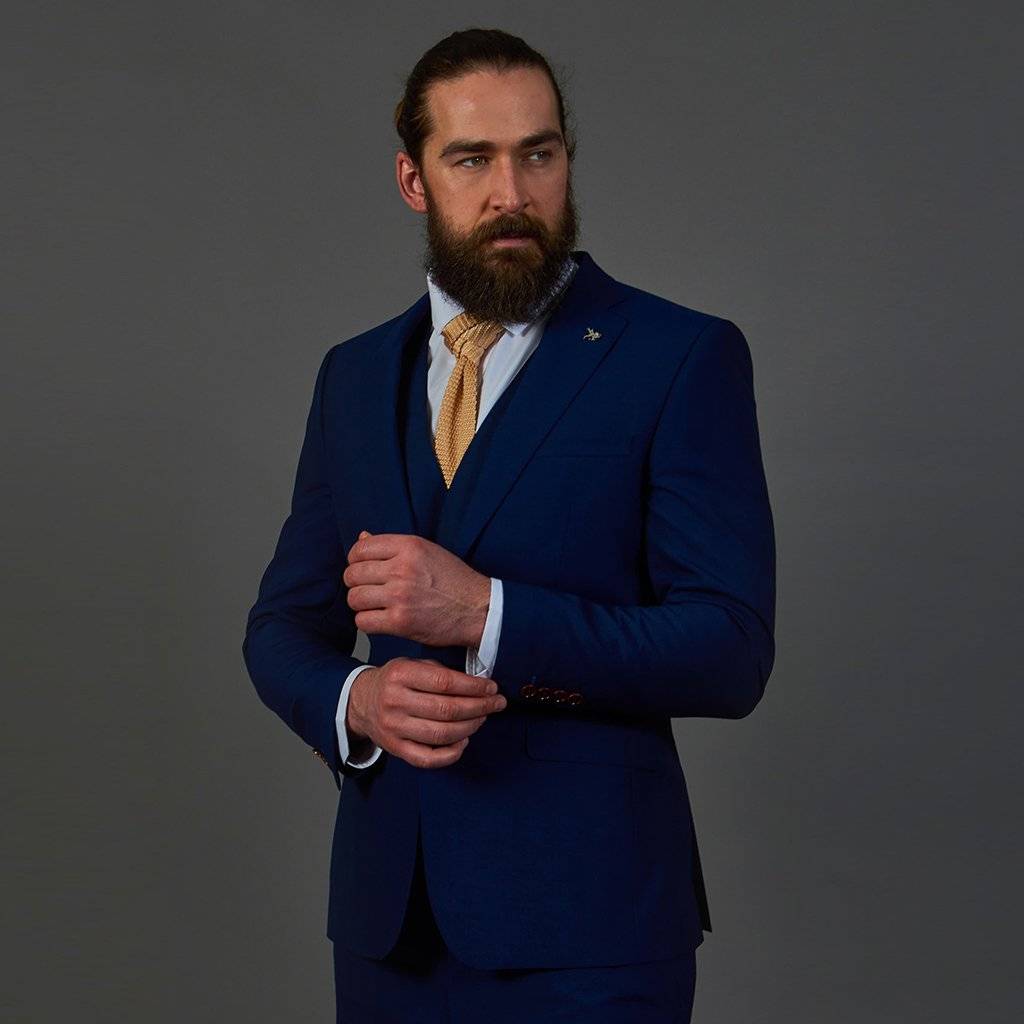 ---
---
A blazer can be worn for any occasion and this is one of the things that Master Debonair can definitely help you with. We have a great range of colours and styles in our collection with some unique pieces fit for everyone. 2018 has taught us that a blazer is a key addition to all outfits.
2018 saw the trend of velvet fabric take off, and this now holds a strong place in our wardrobe at Master Debonair. The intricate velvet detailing throughout our dinner jacket range means these are must-have statement pieces for any formal occasion.
---
---
This year has been a learning curve for us all in the fashion world, and we're certain that your wardrobe will be ready for the new year ahead when you shop with Master Debonair.
---
If you're still in need of that extra spark to ensure you look as dapper as ever take a look at our extensive menswear collection at Master Debonair.
---