POWER DEBONAIR: HOW TO DRESS LIKE GHOST AND TOMMY

Power has been a favourite of ours since it first aired in 2014. With series six on our screens we have been hooked to the thrilling action show. Also looking closely at the sense of style of both Ghost and Tommy in the show. With new episodes being released every Monday and the entire show on Netflix, there is no excuse if you haven't seen this gripping drama.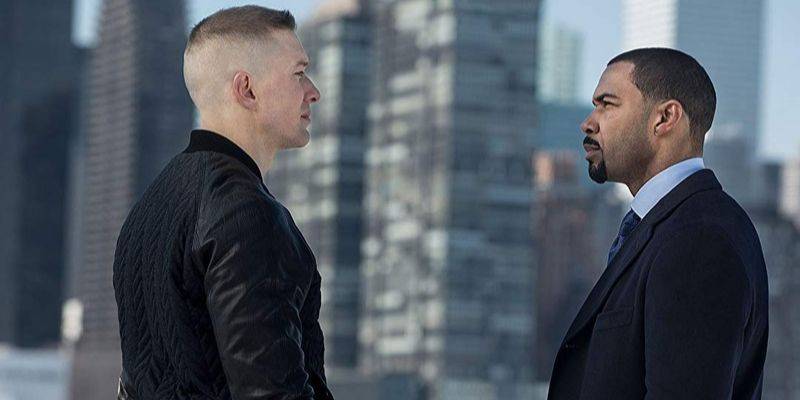 With Season 6 well underway, Tommy's and Ghost's relationship has never been plain sailing, going from being partners in crime to being each others worst enemy. With the current feud on our hands who's side would you like to be on?

Ghost has always been known for being the most level headed and collected of the two, this is portrayed through his pristine sense of style creating the look of a successful New York business man. Hiding his double life comes easy to Ghost as we all know being owner of "Truth" the nightclub, and his flash appearance is a cover for the money laundering and mistakes.

Tommy is effortlessly on trend with his more casual outfits, the mastermind is careless yet still pulls everything together at just the right time. Putting the money he earns to good use he is always there to care for his mother, but with his spontaneous charm and abrupt manner he can sometimes be taken the wrong way.
We have broken down both Tommy's and Ghost's look and shown how you can get their styles here at Master Debonair below.


GHOST                                                              TOMMY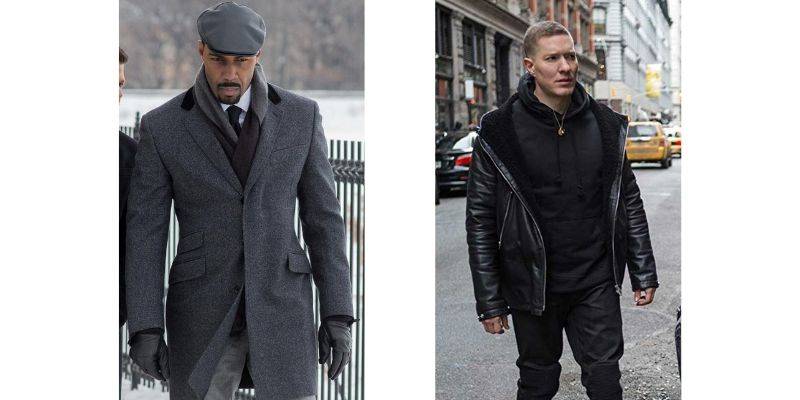 GHOST

Ghost is usually seen in very dark hues, often in suits or an overcoat to layer up during the colder months. The definition of immaculately tailored. Always representing the true businessman that he is.
During the colder months Ghost is never seen without the famous roll neck and overcoat. Keeping warm yet still looking immaculate, this can be done here with our Lavard Navy Wool Overcoat and Casual Friday Black Roll Neck.
Would a mission with Ghost be the same without a three piece suit? Try pairing both our Master Debonair Bruce, and Rathbone Suits with our Plain Black Tie and White Shirt with Blue Collar Detail for the ultimate Ghost attire.
Traditionally etiquette as always, Ghost would never attend a 'meeting' without at least a two-piece at hand. To create the same look as Ghost we have also paired the Fratelli Navy With Burgundy Overcheck 3 Piece Suit with our own Brand Sky Blue Shirt with Floral Trim, to help you look professional as always, when suited and booted.
This look could be layered with an overcoat from our new season, and with or without the waistcoat, depending on what is most comfortable for you. We have a vast selection of slick suits for you to choose from. Below are our here top picks so you can create the same statement as Ghost.



TOMMY
 
Tommy is the more casual out of the two, a typical boy from Queens New York and his style represents this. Similarly to Ghost, Tommy tends to wear dark hues consisting of black, navy and a neutral white.
Are you more of a jeans and sweater kind of man? Look as effortlessly stylish as Tommy by wearing the Blend Black Multi-Flex Jeans with some layering, this could include a T-shirt, Jumper and Coat for the colder days coming up.
Tommy doesn't go far without a jumper. Compliment your new jeans with our Lavard Blue Wool Overcoat, and our new in Casual Friday Crewneck Cotton Jumper layered on top of our Blend White T-shirt for an effortlessly casual style.
A feud with Tommy wouldn't be set without his jacket on, here we have given you a few different pieces you can add to finish off the look with our Blend Cord Coat in Green. Try the Farah Navy Pocket T-shirt and the Blend Black Multi-Flex Jeans.
Oh and don't forget your footwear, our new London Brogue Billy Black Brogue Boots have just launched into our A/W range so be sure to shop below to master the perfect the Tommy look.




Which character could you see yourself being more like fashion-wise?