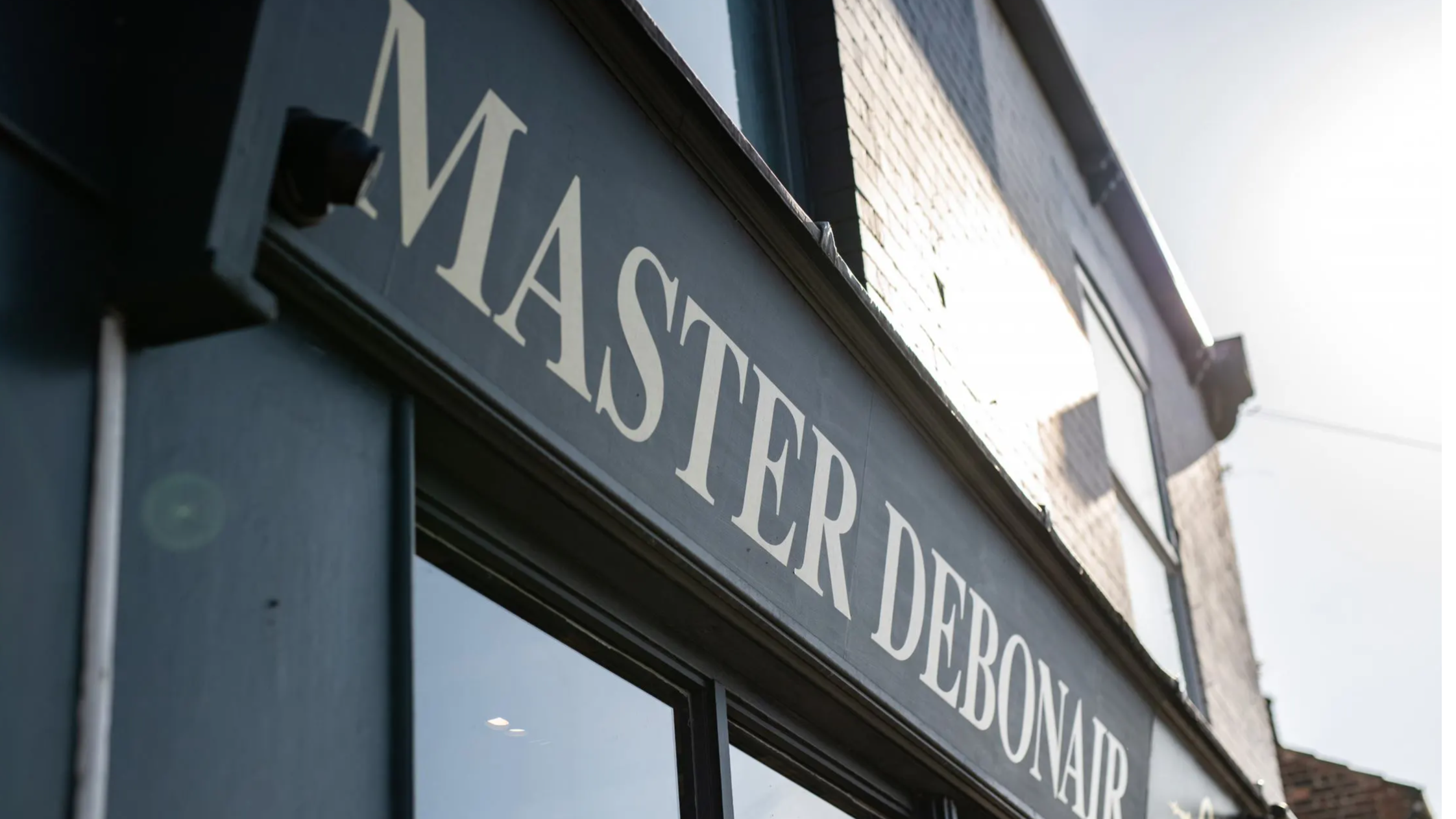 5 Places to Visit Around Our Chesterfield Store
Published 26th April 2022 
Opening in 2019, Chesterfield store on Chatsworth Road was the 3rd Master Debonair menswear store to open and has since grown in popularity with customers travelling from as far as Plymouth to visit us.  
We appreciate that Chesterfield isn't a big city destination and might not have any key elements that spring to mind upon initial thought, but it is a growing place where tourism is growing.  
So, if you're planning on taking a trip to see us, here's a list of 5 of our favourite places to visit around the historic market town and surrounding areas.  
Regardless of how far you've travelled, it's always a good idea to scope out where's great to eat. Birdcage is a fully licensed café that you'll find just a stone's throw away from our Chesterfield location. Known best to us for their great breakfasts, they're a great place to visit whether you're something to start the day with, a coffee or even a little tipple later on in the day. 
The Paris Church of St Mary and All Saints is the church that sits below the local landmark that is The Crooked Spire, named as such due to its contorted appearance.
This Derbyshire wonder is famous around Chesterfield and the surrounding areas with one of many stories surrounding it being that the spire is crooked due to the Devil landing on it many years ago – we're not sure how true that is, but it's still a wonder to behold and definitely worth paying a visit.  
Is there anything more relaxing than a stroll along the canal?
Complete in 1777 and connecting the town with the River Trent at Stockwith 46 miles away, the Chesterfield canal was one of the most ground breaking feats in engineering – boasting the Norwood Tunnel, some of the UK's first staircase locks and transporting key materials such as coal, limestone, timber and fresh produce in and out of the town.
Recently fully restored to a working waterway between Chesterfield and Staveley Town Basin, this green and peaceful path can now be walked and cycled along by the public. There I also a visitor centre a little further out in Tapton Lock where you can take narrowboat trips if you have the time to really make a day of it. 
Another foodie place on the list but we couldn't miss out our neighbours (plus we really love our food here at Master Debonair.)
Standing opposite our store on Chatsworth Road, Maison Mes Amis is a beautiful French-style restaurant and bar which serves food and drinks until late and often has live music and DJs on show – it's also situated on what is known as the Brampton Mile, a mile long stretch populated by bars and restaurant so it's definitely somewhere to check out if you're looking for some places to grab a bite and a few drinks.  
Just a 15-minute car ride from Chesterfield you'll find Bolsover Castle, a resplendent Stuard mansion originally built in the early 17th century but the Cavendish family on top of an old castle ground dating back to the 1100s.
Built for style rather than substance or defence, this quaint (when it comes to castles) structure was ordered by local Lothario and politician Sir William Cavendish and was where he played host to both King Charles I and Queen Henrietta Maria in 1634 – spending a grand £15,000 in the process.
Of course, the castle has since received restoration and know makes for a lovely day out with the family.