Men's Suits | Tips Every Man Should Know
Love taking advantage of the great quality and affordable price of off-the-shelf suits? We do too! Read these ten small changes that make a big difference.
How To Wear A Suit: 10 Small Changes That Make A Big Difference
Most of us don't have the cash to afford a tailor-made suit.
And with so many incredible off-the-rack outfits out there, why shouldn't you take advantage of their exceptional quality and affordable price?
To look your best, you must keep a few things in mind when you're buying and wearing your suit.
Let's dive straight in now.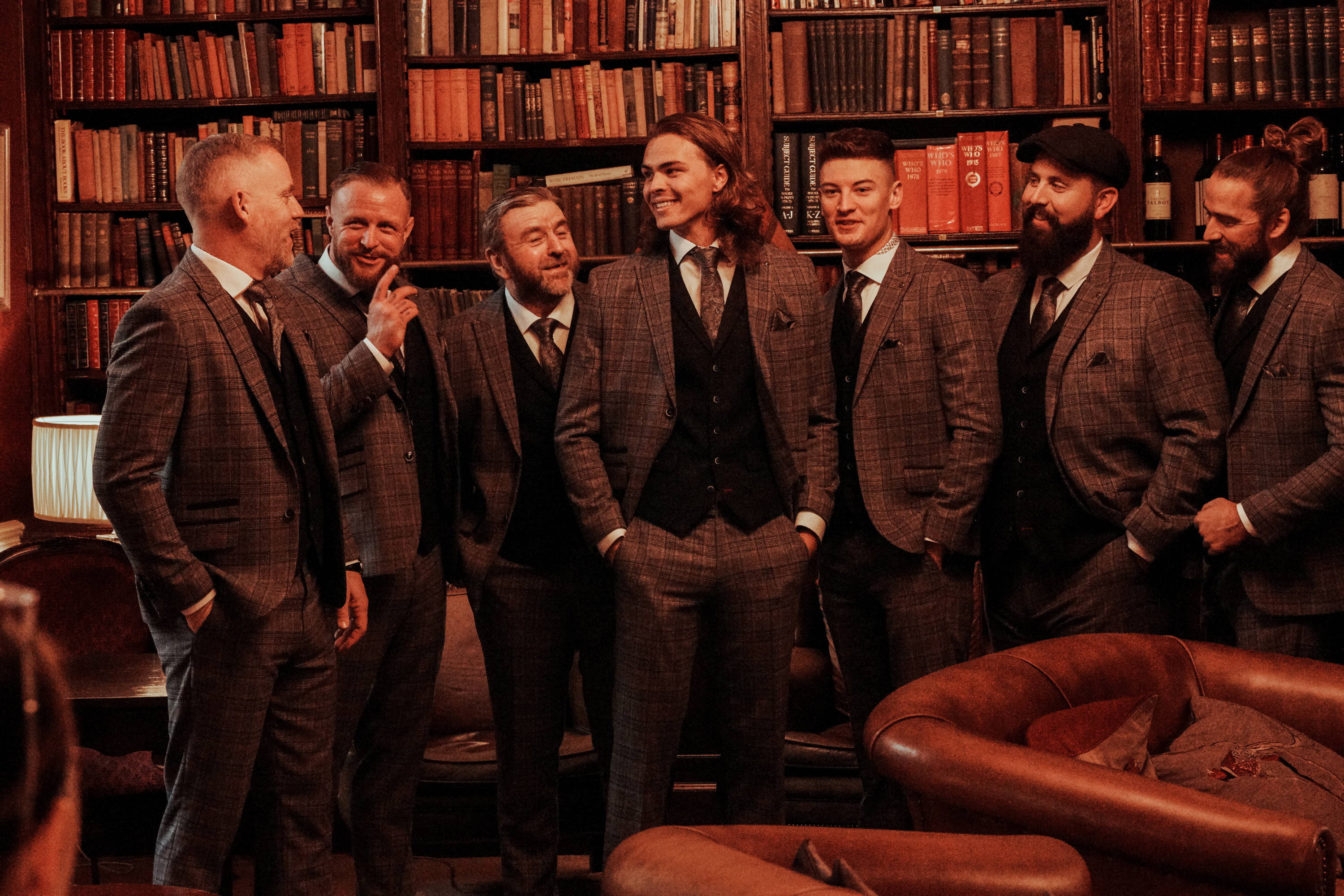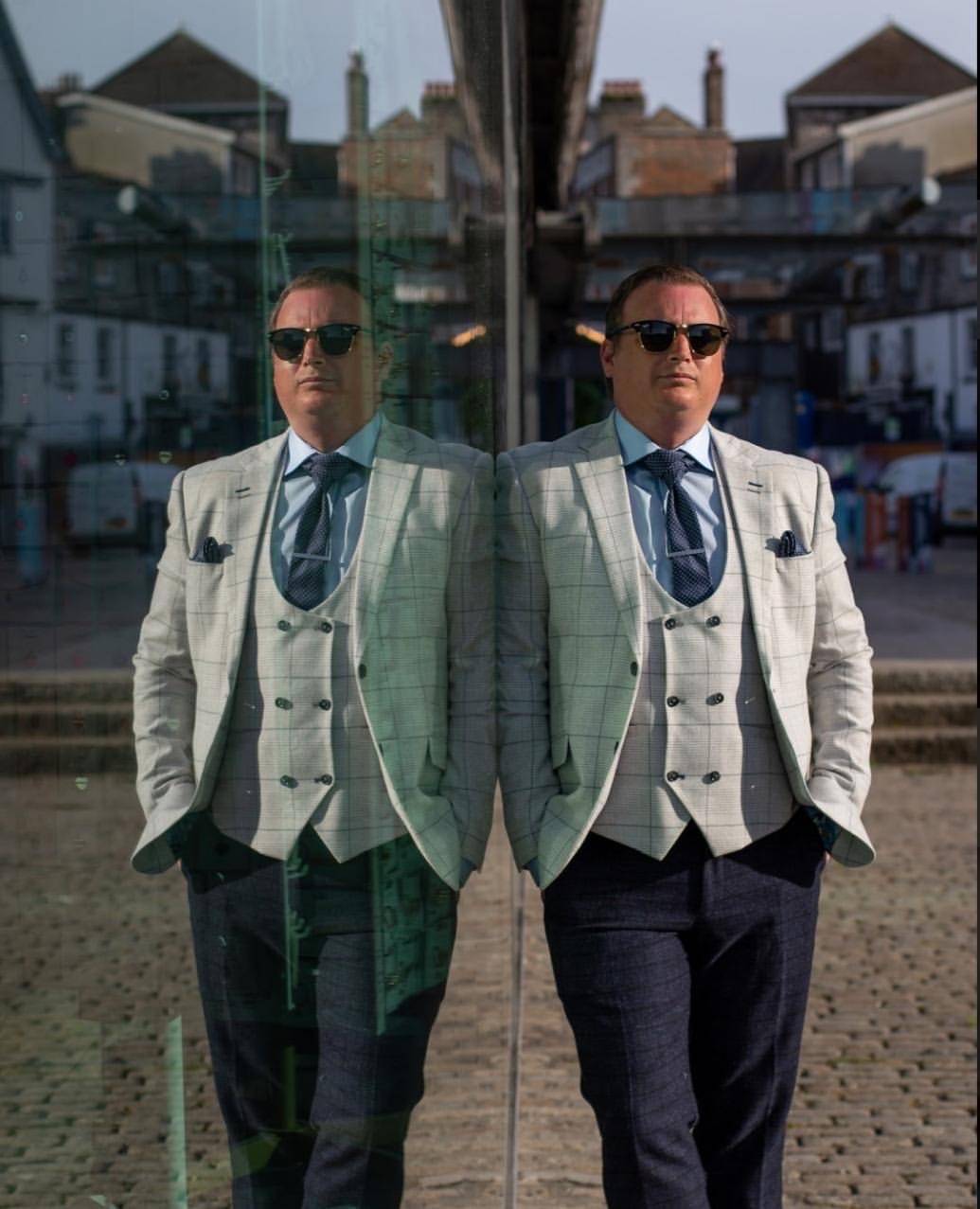 Shoulders
Shoulders are the most difficult part of a suit to amend, so make sure the suit's shoulders and chest fit you nice and snug. There should be just enough room to slide your hand across your chest into your inside pocket, with not much space left.
Sleeve and trouser length
As a general rule, your suit sleeves need to be short enough to show half an inch of your dress shirt's cuff.
When looking for trousers, they need to just skim your shoes at your ankle.
Amending the sleeves and trousers of your suit is easy. To make sure you're looking your best, our inhouse tailors can do this for you. Ring 01916911616 or email customerservice@masterdebonair.com to find out more about this.
Black suits
If you're a fan of dark suits, go for a dark charcoal or navy suit instead of black. Keep your black suit for funerals.
Peaked lapels
If you want your shoulders to look broader and your waist slimmer, buy a suit with peaked lapels.
Our Master Debonair own brand suits, which we design at our South Shields HQ, all have peaked lapels for this reason.
Check them out here.
    5. A note about ties
Remember these three quick rules about ties:
Your tie should never be lighter than your shirt.

It should be the same width as your suit lapels.

When tied, it should lightly brush the top of your trousers.
When it comes to tying your tie, the occasion won't call for an Eldridge Knot every time, so invest the time it takes to learn how to tie a smart double Windsor. We show you how to do that in this video:
    6. Socks
Leave Michael Jackson to do the whole white sock with a suit thing, okay?
And make sure your socks are long enough so that when you sit down, no leg is on show.
If you're looking to express yourself, go for a pair of Happy Socks. We're a big fan!
Going sockless? You're brave. To pull it off, make sure your trousers are slim and the legs are cut a couple of inches shorter than usual.
  7. Stitching: to pick or not to pick?
You'll notice most new suits have stitching around the lapels, pockets and on your left sleeve.
But should you pick it off, or leave it?

You should pick off all stitching around the lapels before you wear your suit, and the same goes for the stitched label on the left sleeve.
But as for your pocket stitching, apart from your chest pocket, leave the stitching in. It will help keep your blazer keep its shape.
  8. Bottom button
Always undo your blazer buttons before you sit down or you'll ruin your jacket.
The generally accepted rule is that you should always leave the bottom button of your waistcoat undone, with the same applying for blazers that have two buttons or more.
Why? That's a conversation for another day.
  9. Pocket squares
Pocket squares and ties are a great way to bring new life to an old suit or to add your spin to an off-the-rack three-piece.
Opinion is divided about wearing a pocket square that is the same colour or material as your tie, but we think it looks great. What do you think?
We sell a wide range of tie and pocket square sets, which we know you'll like.
  10. Belts and shoes
Our last tip is perhaps the most obvious: make sure your belt and shoes are the same colour (or as close as you can get).
Never mix black and brown.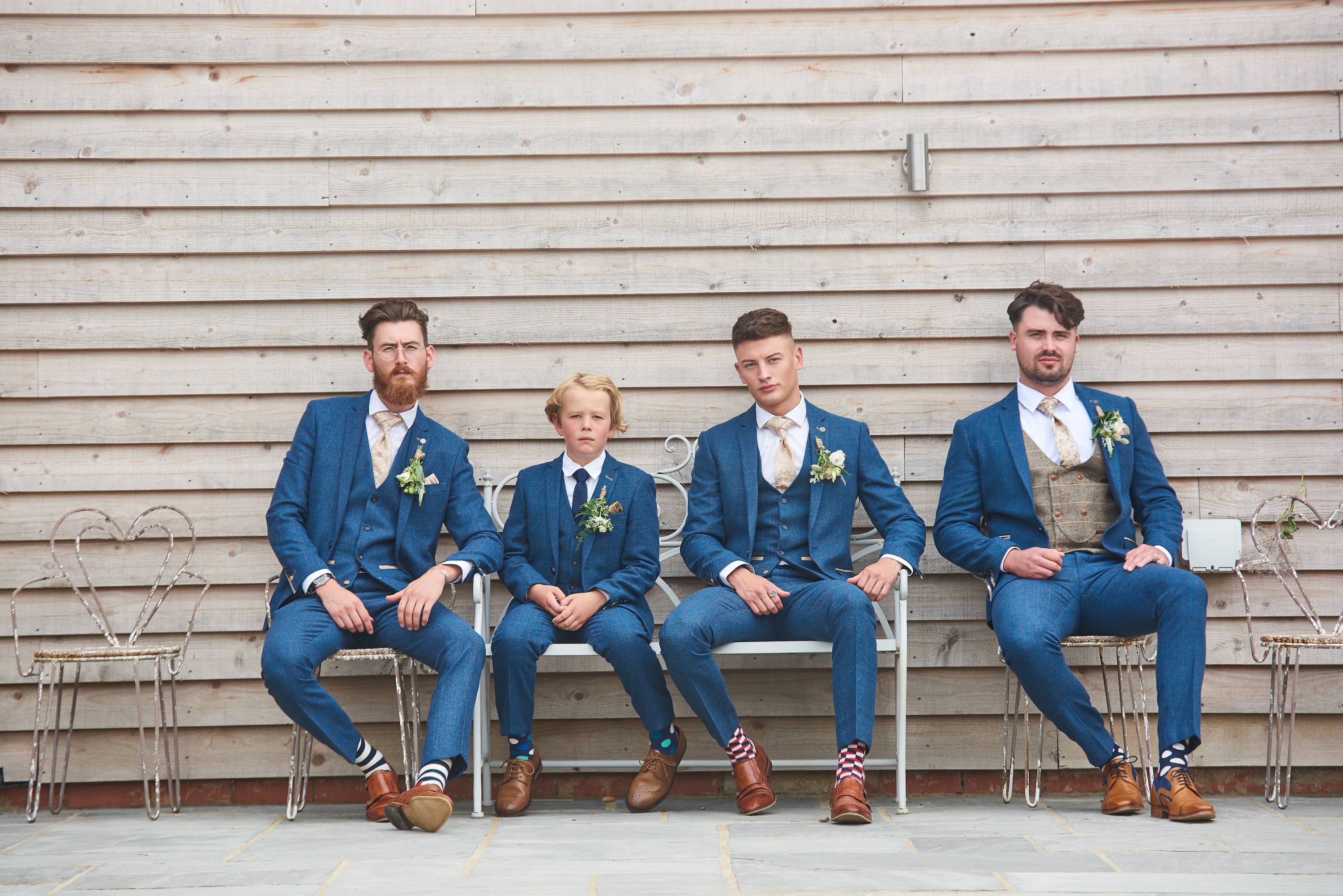 Do you agree with our tips?
Let us know if you think we've missed anything essential, or if you proudly break any of these rules.
We love hearing from you, so don't hesitate to get in touch.