---
Master debonair visit luxury barn wedding venue, blackwell grange
We took a visit to stylish wedding venue, Blackwell Grange, situated in the very heart of the Cotswolds and paired up to showcase the amazing elements we can each bring to any couple's big day. With our expertise in providing the most elegant and unique groom suits, combined with the quirky and boho atmosphere at Blackwell Grange, you're sure to create a wedding day that stands out from the norm.
As we both share an old-worldly, yet contemporary feel, our brands mix together traditional and modern features to create a look that fits seamlessly together. Take our classic styles and fabrics with new and on-trend fits to create groom suits that will stand the test of time, and pair with Blackwell Grange's ability to perfectly combine traditional barn-wedding character with chic interiors and decor.
We had an amazing day on the shoot, taking advantage of the outstanding areas that the grange has to offer. Get dressed in the unsurpassable Potting Shed, cosy up in the snug above the bar for a pre-ceremony drink, head to the Thatch Barn for the ceremony and then it's onto the Orchard Barn for the reception.
There are so many spaces that make your day extra special at Blackwell Grange, as you transition through the day you'll definitely impress your guests and of course have a wonderful time yourselves as you embark upon your first steps of married life. The exclusivity of the venue allows you to make your wedding day personal and create memories you will cherish.
---
---
We had some amazing suppliers join us on the day of the shoot to help get our models looking their finest, and of course to enhance the venue further with beautiful flowers and stylish decor.  The Rustic Wedding Company served as the venue stylist, supplying props and special touches to make the rooms look perfect for the wedding shoot.
---
---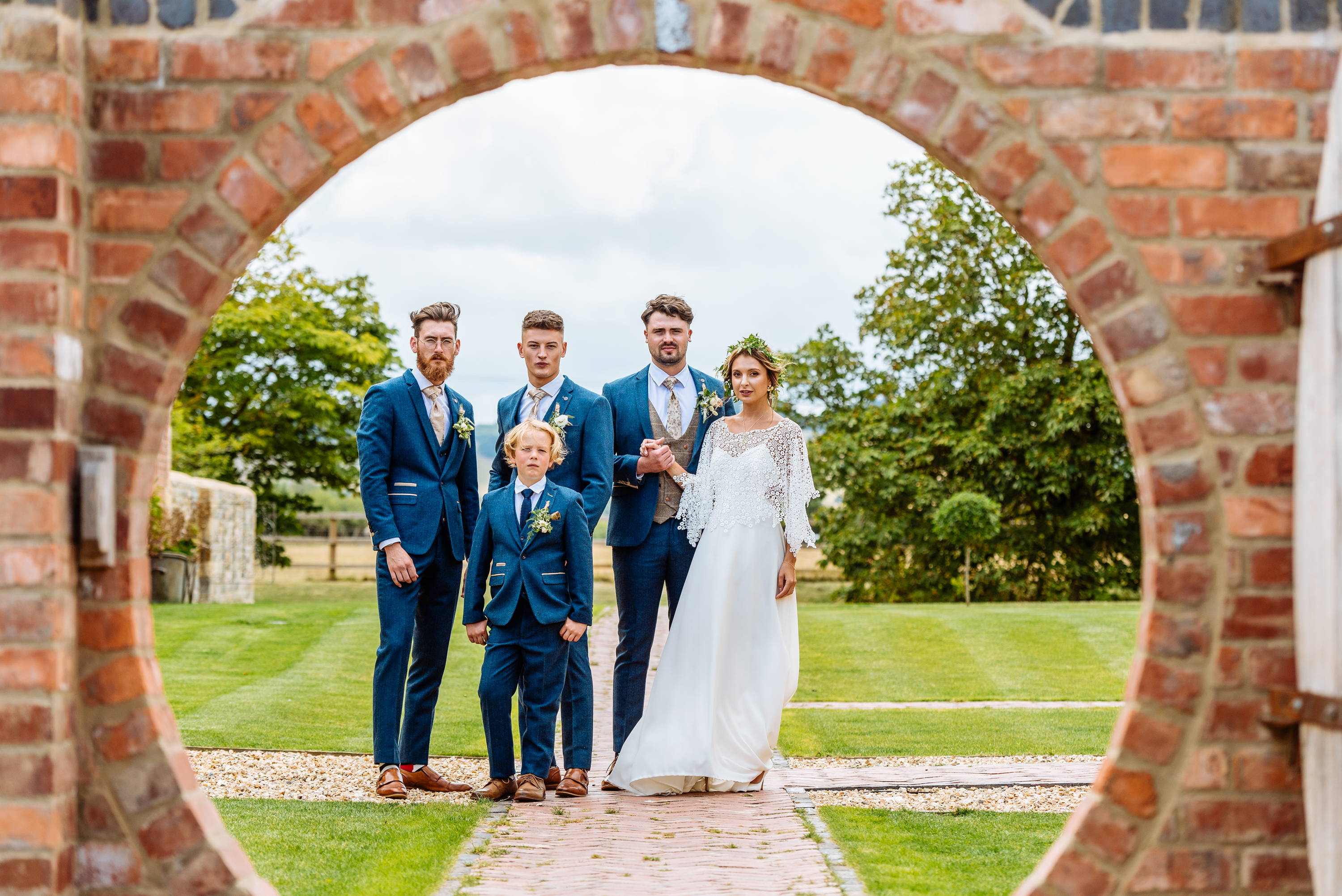 ---
Daffodil Waves and Master Debonair's own in-house photographer took some outstanding shots throughout the day to capture the magic that can be achieved when you host your wedding at Blackwell Grange, and how sophisticated your entire groom's party will look in their Master Debonair finery too.
---
---
---
The floral arrangements were supplied by the venue itself, just another extra touch that makes hosting your special day at Blackwell Grange an excellent choice, where all your needs are catered for. Finally, the gorgeous bridal hair and make-up were carried out by Alice Olivia Hair and Christine Cara Make-up, making our Master Debonair bride glow.
---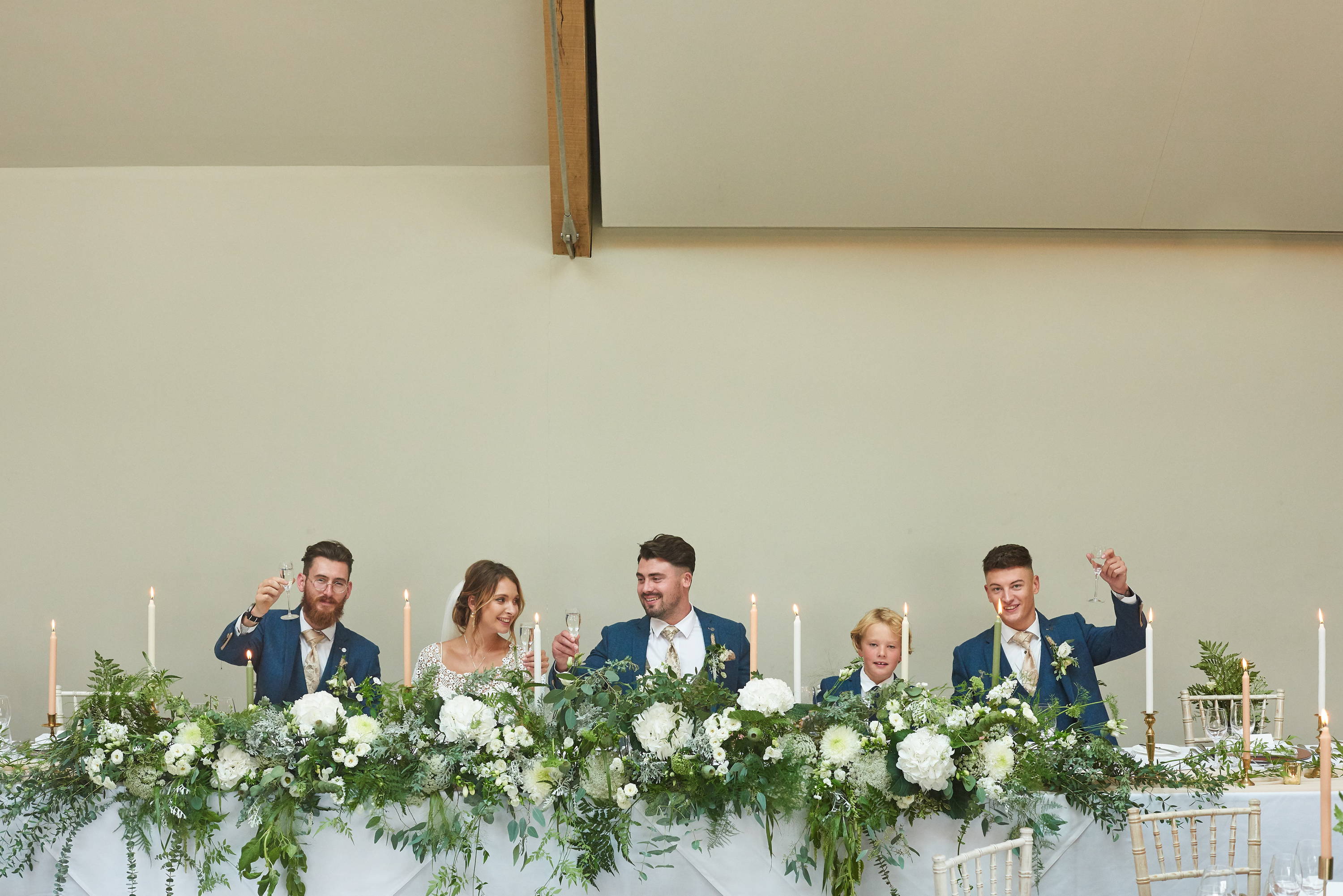 ---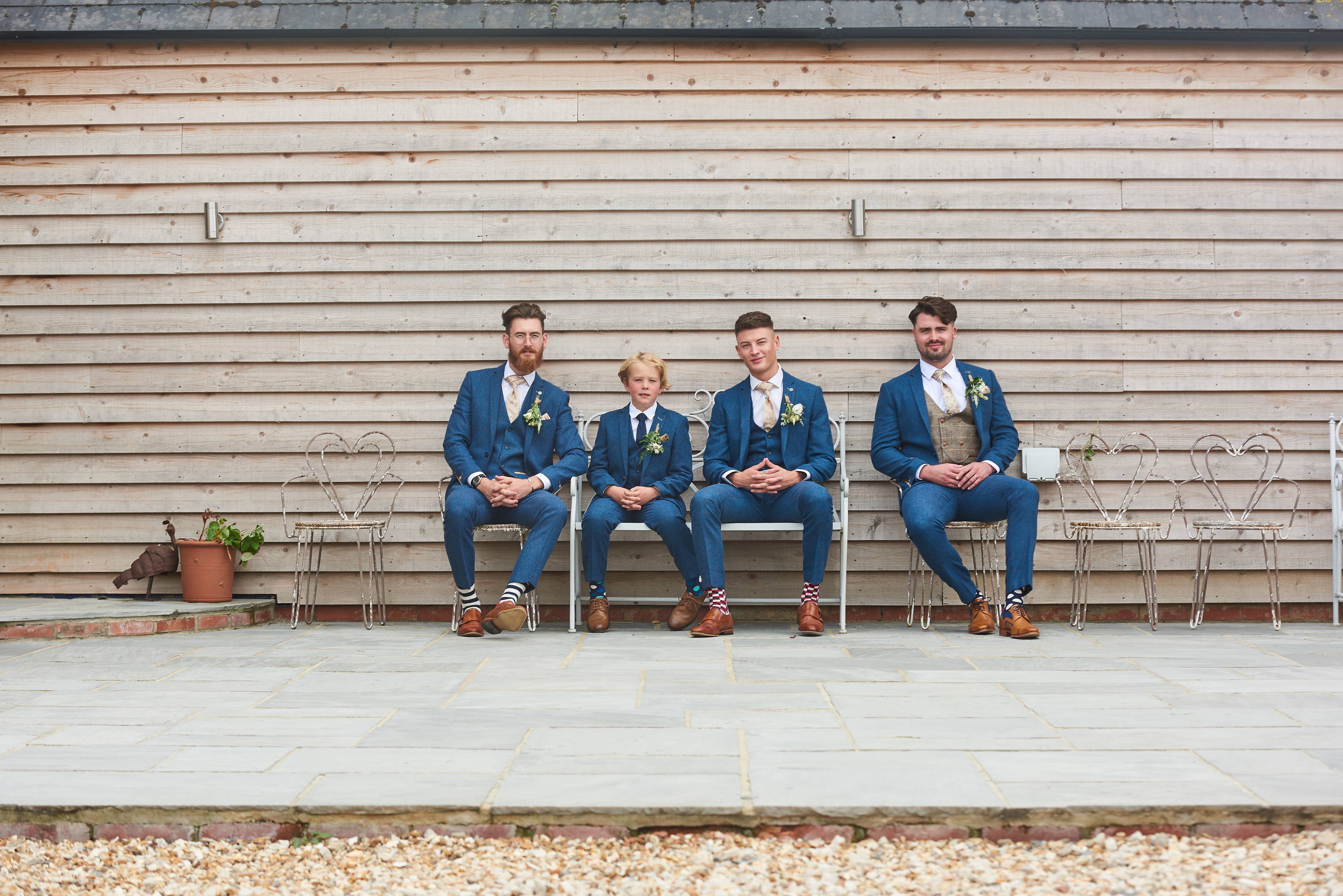 ---
Working together, Master Debonair and Blackwell Grange created a wedding shoot that truly encompasses how unique we can help to make any wedding day. We're the perfect match for the bride and groom who like to stand out from the crowd.
---