THE DEBONAIR fashion HISTORY
---
What is the debonair fashion history?
History repeats itself, as does fashion. That's why you should think twice about getting rid of the old shirts in the back of your closet. They could be back in fashion in just a few years time. At Master Debonair we have many garments and accessories that are not only fashionable today, but have interesting history behind them too. Here's a rundown of the story behind our bestselling styles.
---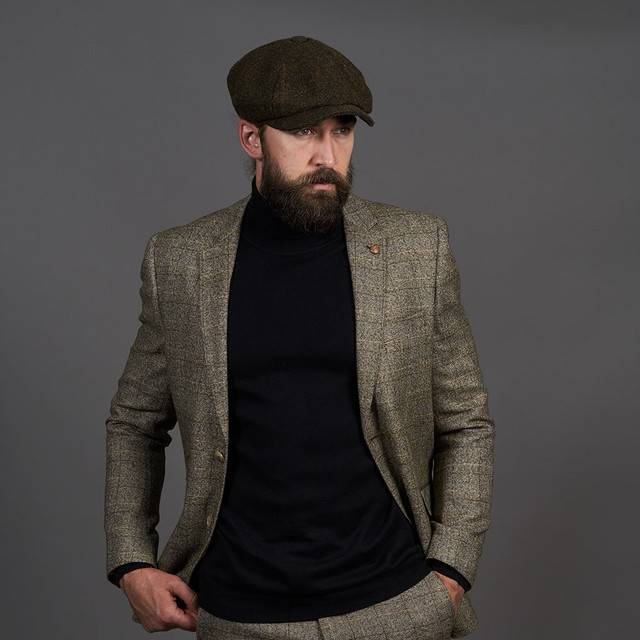 ---
An item we love at MD has an intriguing history. The flat cap has been a popular fashion accessory since the 14th Century, although, under the name 'bonnet'. Interestingly, the term 'flat cap' wasn't used until just before the 17th Century. The flat cap was at one point not just a fashion accessory but an obligatory symbol of class appointed by the British Government. Parliament wanted to increase wool consumption so they mandated that all working men must wear a hat on Sundays and Bank Holidays. If any man did not follow this rule they were fined. This law wasn't in power too long, however, became part of uniform for non-noble men. Eventually, the flat-cap-as-class-symbol faded and it became a fashion accessory following the aristocracy adopting it, usually worn with tweed suits for shooting.
---
---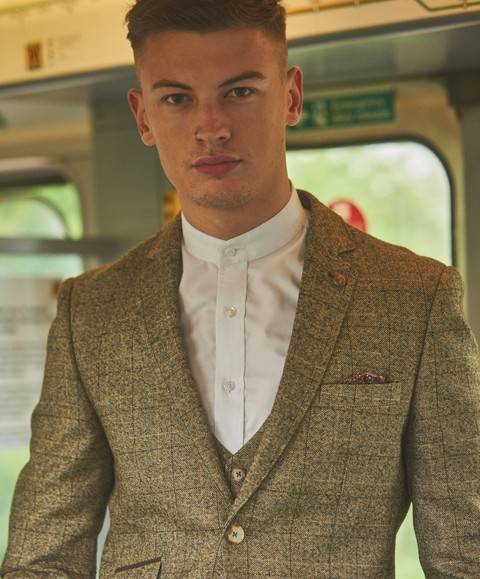 ---
Knowing the history behind the garment you're buying makes wearing it that little bit more interesting. The grandad collar is one of those intriguing items. The trend started by mistake in 1927 New York. A lady called Hannah Montague cut off her husband's collar while washing his shirt purely for ease so she could wash them separately. Without realising Mrs Montague created a new fashion trend - the detachable collar as well as the grandad collar style. Similarly to the flat cap, this garment became a class symbol usually associated with farmers and factory workers in the 1920's and 1930's as wearing a tie wasn't practical, and was eventually used in the military. Now, this garment is one of our best sellers at MD, purely for its fashionable, unique style.
---
---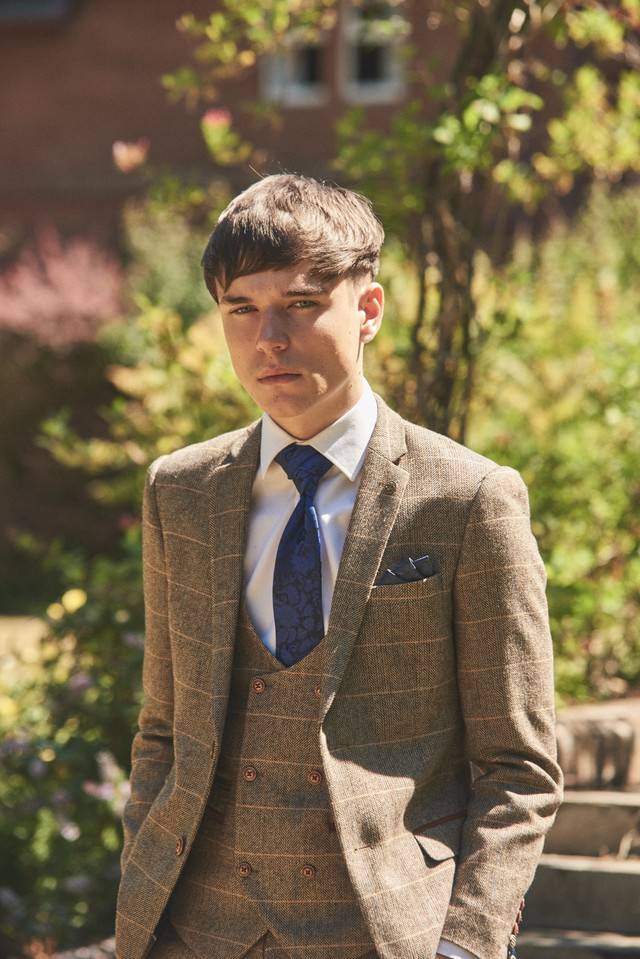 ---
Tweed is a classic fabric and a favourite of ours. Originally emerging from Scotland and Ireland, tweed is now worn worldwide. Initially it was used for farmers in the cold winter weather as it once was a thick, rough, handwoven fabric. The origin is believed to come from the River Tweed in Scotland as the fabric was made in Tweed Valley close by. However, some say that the word tweed is a twist on the Scottish word for 'tweel' (twill). Apparently, a London Clerk in 1826 wrote tweed on an order instead of tweel. I guess we will never know the real origin of the word. However, in the 19th Century, Gentleman's Tweed became on trend. This was influenced by Prince Albert in 1848 purchasing the Scottish Estate Balmoral, he then designed a crimson blue 'Balmoral Tweed', one of the first 'estate Tweeds' to be born. However, Estate tweed is not to be mixed up with a Scottish Clan Tartan - Clan Tartan is family based, Estate tweed is location based.
---
---
---
We stock plenty of pocket squares at MD and we know they create added sophistication when styled with a two or three-piece suit. But where did the trend come from? The history of the pocket square goes back to the Ancient Greeks, Romans and Ancient Egyptians. In Ancient Egypt pocket squares were used to indicate wealth, many would take a small linen cloth and dye it with red powder. The Greeks carried pocket squares that were scented with perfume so they always had a pleasant smell close by. The Roman Emperor, however, used his pocket square as an indicator to start the Gladiatorial Games. Each used for many different reasons. It wasn't until the 19th century where the pocket square became a fashion accessory. Gentleman would place their handkerchief in their top pocket as they didn't want it next to dirty objects in their trouser pocket such as coins. This is how we wear it today.
 
---
---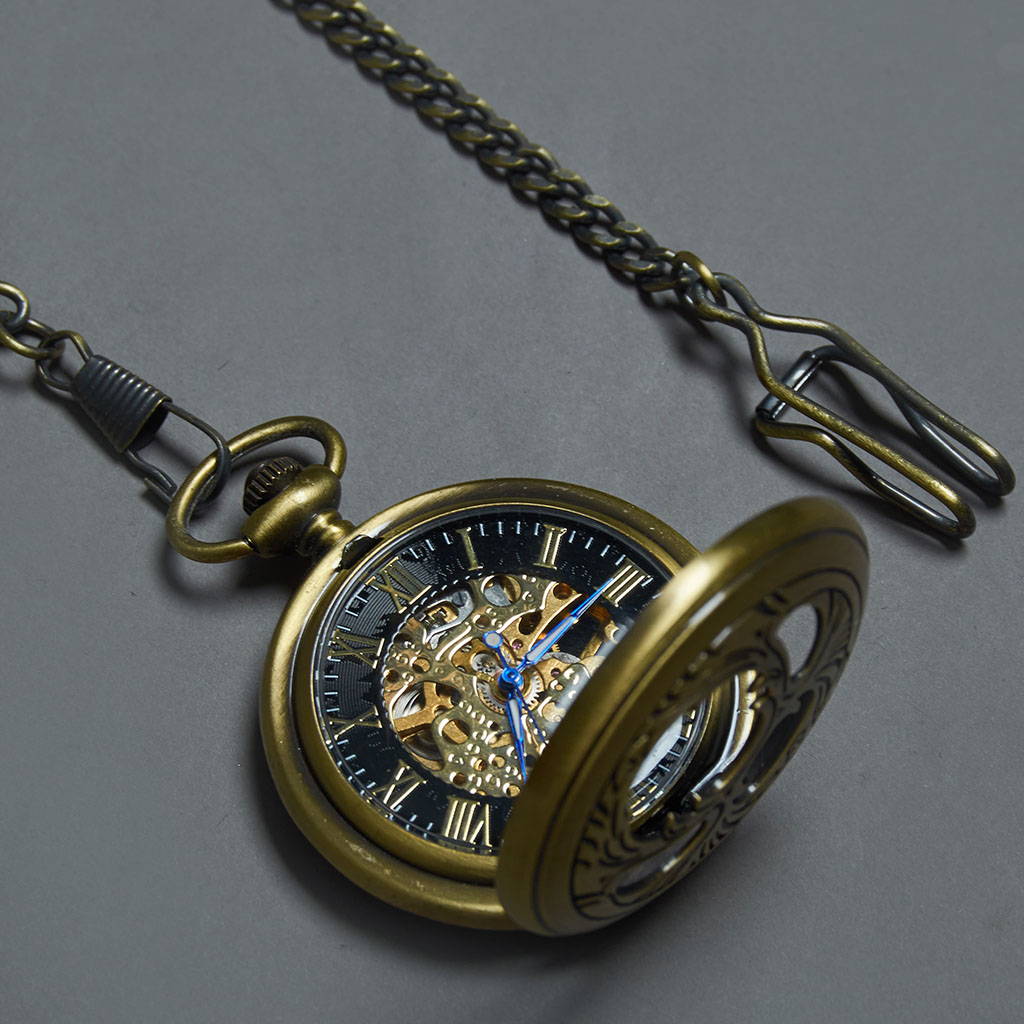 ---
Sartorial gentleman are never without a pocket watch. They are the perfect debonair accessory. Pocket watches were born in the 1400s when mechanical engineering created spring devices. Peter Henlein was the German inventor who created the pocket watch. This innovation was life-changing as it was the first portable device which allowed people to know the time everywhere they went. Originally they were worn around your neck on a pendant until 1675 when they were small enough to be worn in your pocket. This created a new fashion style still worn today.
---
---