Men's Summer Clothes: Five Easy Summer Looks at Master Debonair
Summer style can be a funny one, can't it?
On the one hand, you're happy the warm weather is here and you're looking forward to all the fun that brings, but on the other hand, it means you've got to put away all those layers you love so much.
So how do you stay looking suitably suave in summer? You pick one of these five looks and get on with enjoying yourself, that's how.
Let's get started.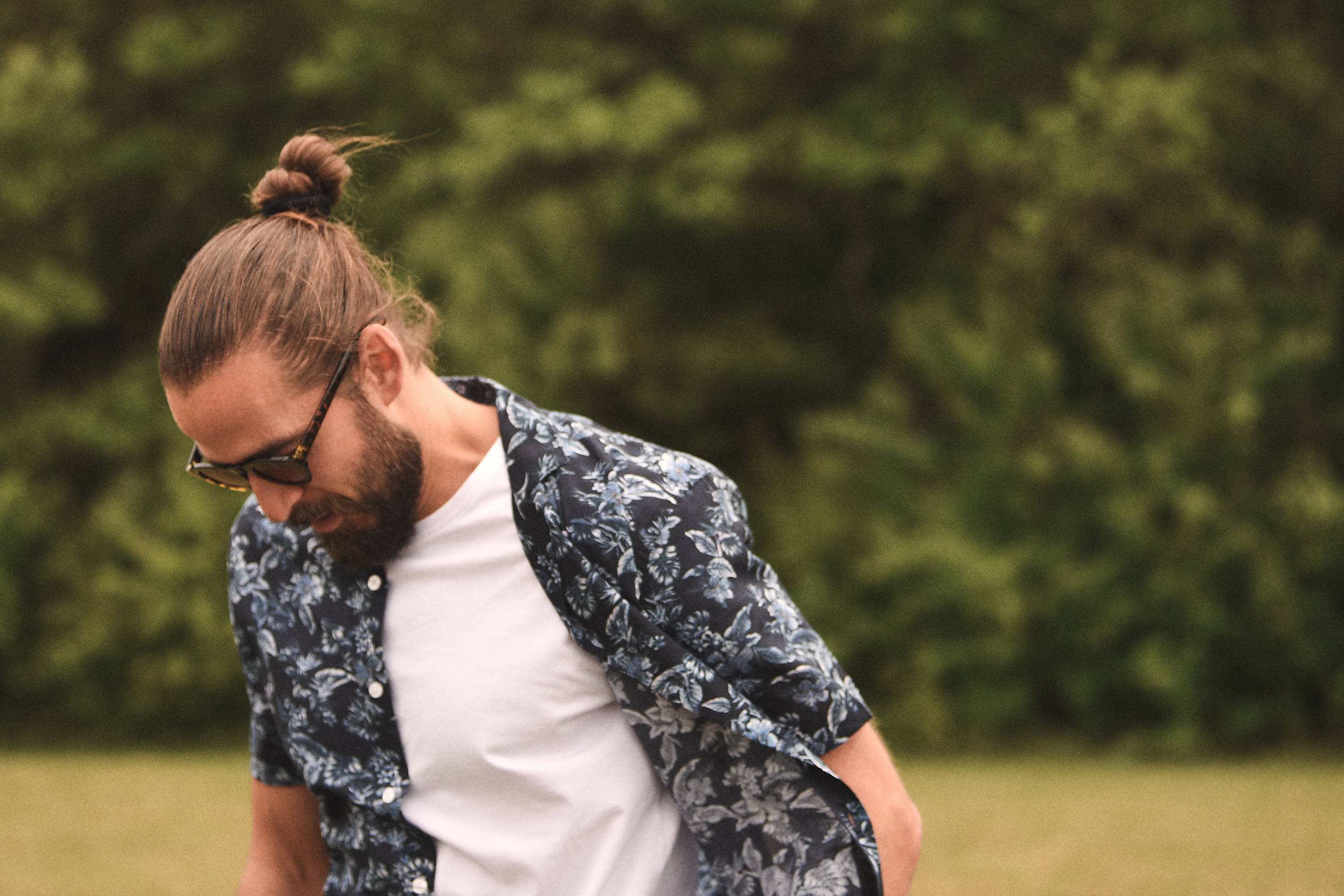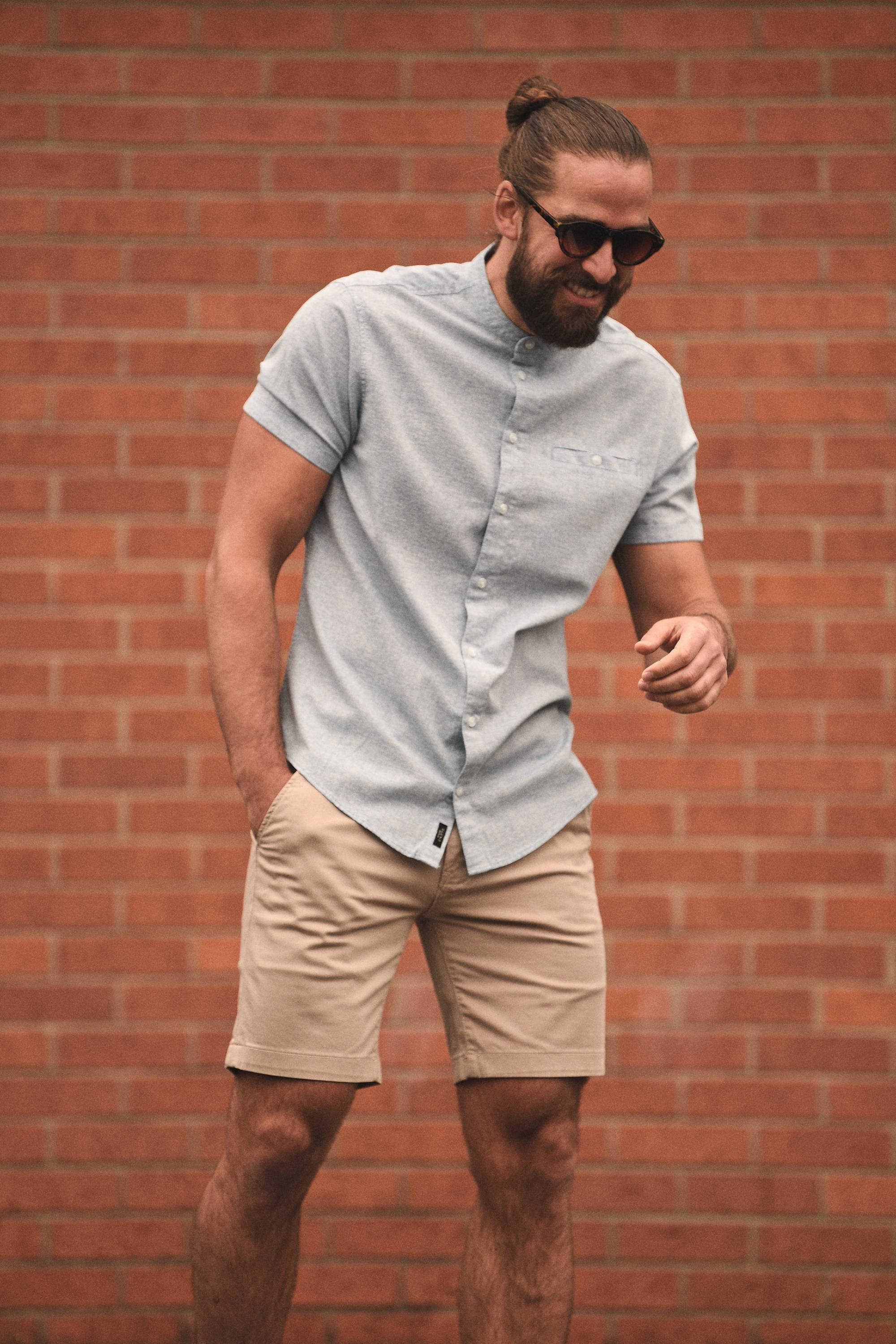 1) Simple Summer Style
Clean, simple and stylish. You need this outfit in your summer wardrobe ready to throw on and be out the door in under an hour. The slim-fitting shirt sits nice and snug around your arms, making them look bigger, while the waist is cut nice and trim.
What's more, if the weather isn't as kind as you'd like, the shirt looks great worn with chinos or jeans.
All you need to do is add your favourite pair of shades and you're good to go.
Perfect for: Beer gardens and alfresco lunches.
Total cost: £64.98 Products: Blend Sky Blue Cotton Grandad Short Sleeved Shirt, Casual Friday Beige Chino Shorts
2) Summer Evenings
You're going to be so excited to get back to some kind of normality, your celebrations may extend later than 6pm.
If that's the case, you need a look that goes from day to night with style and ease. And this look is exactly that.
Perfect for: A day & night in town.
Total cost: £200.96 Products: Casual Friday Beige Overcoat, Blend Dark Wash Denim Shorts, Blend White & Green Stripe Cotton T Shirt, Blend White Leather Grain Sneakers.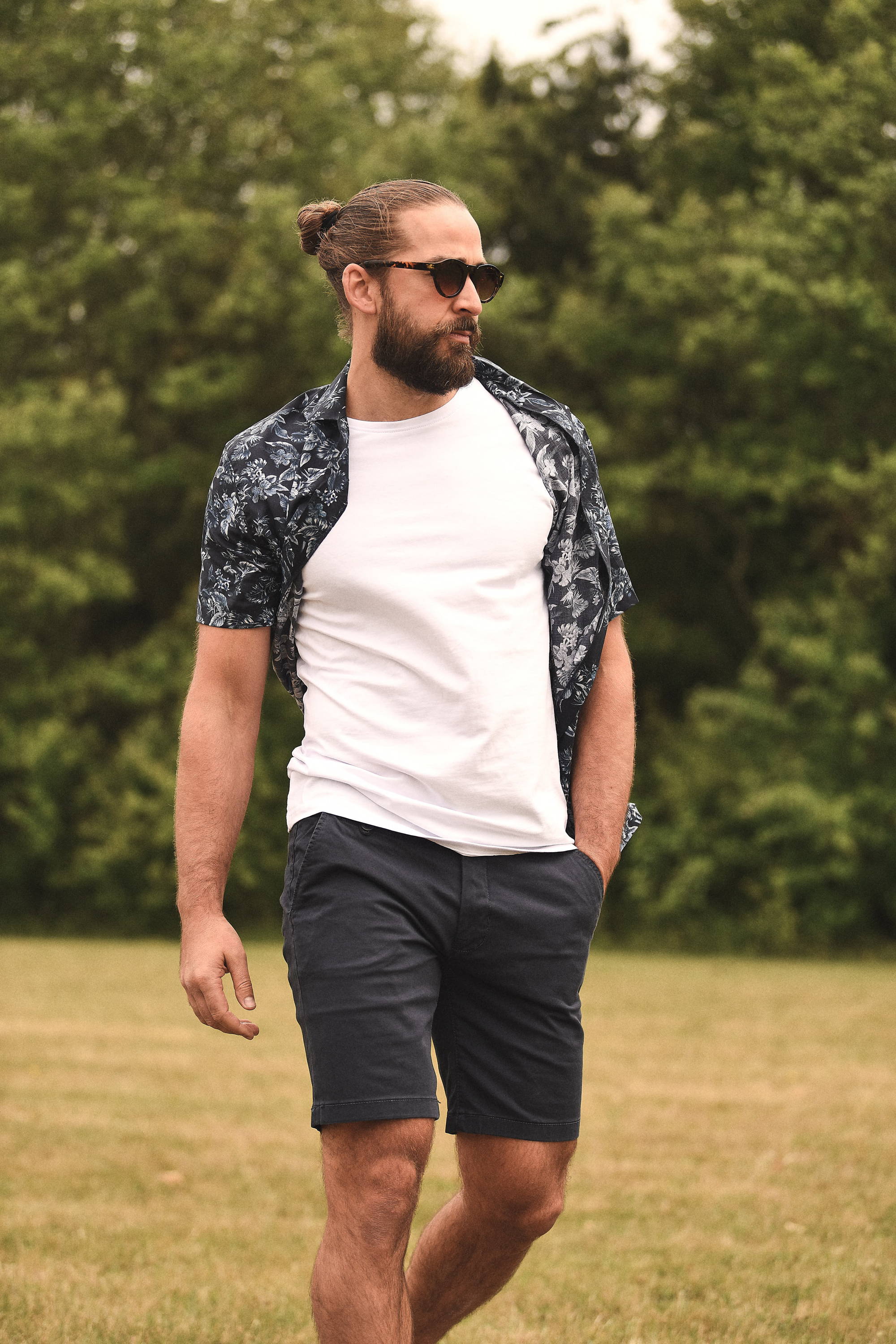 3) Beach Ready
With the airports back open soon, we hope your summer holiday is still on the cards.
But is your wardrobe holiday ready? If that's a 'no', don't worry. This outfit is a quick and stylish win for you.
The shirt is the perfect level of 'different' without being too showy. It looks great worn over a white t-shirt, as you can see here, and on its own buttoned up.
Or maybe you've been busy working on your summer body during lockdown and want to show that off? No? Us neither.
Perfect for: Your summer holiday.
Total cost: £102.97 Products: Casual Friday Navy Floral Short Sleeved Shirt, Casual Friday Navy Chino Short, Casual Friday White Crew Neck Cotton T-Shirt.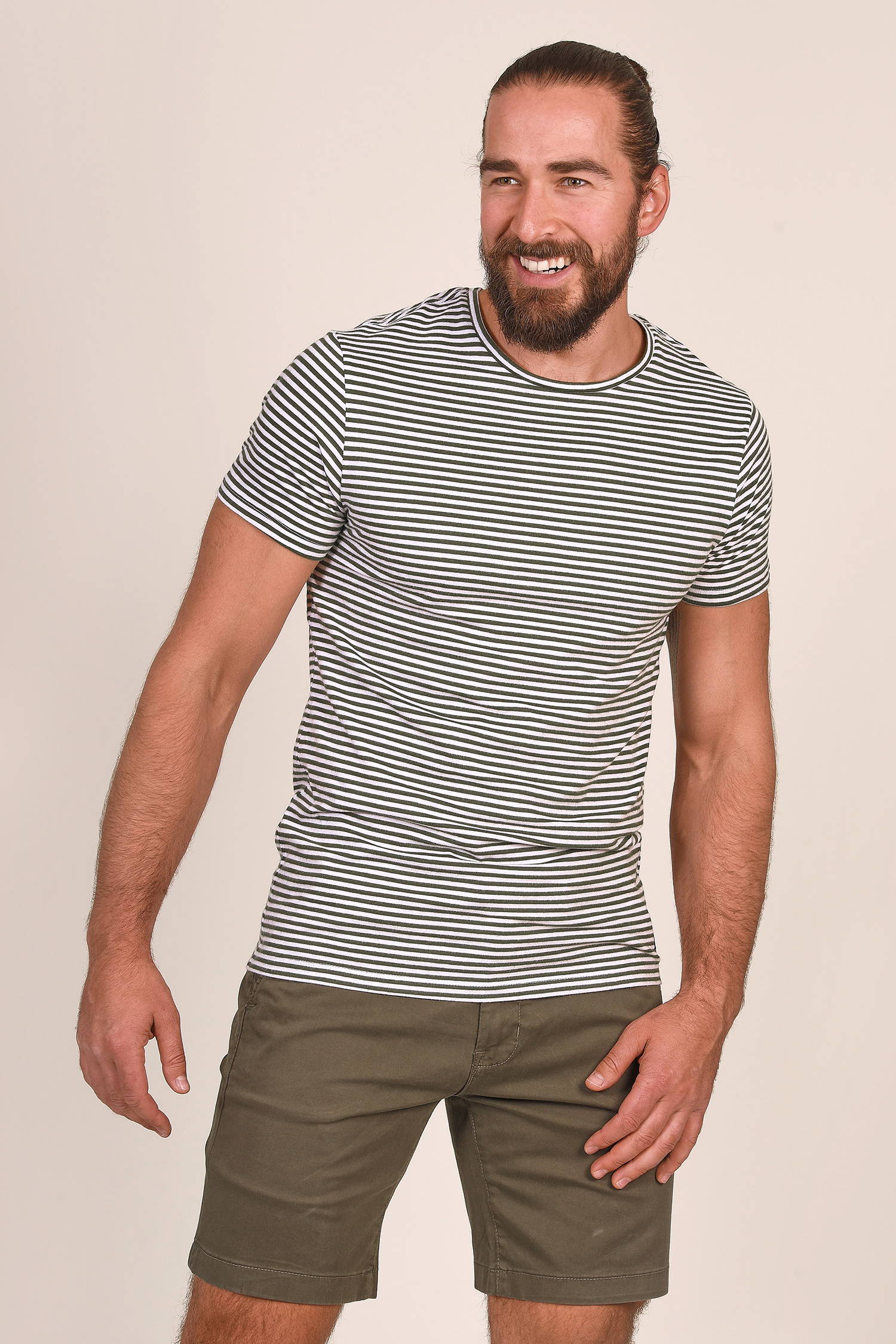 4) Easy Win Summer Look
Coming in at a smidge over £50, this khaki t-shirt and chino combo is a great change from your usual navy, black or grey outfits.
Understated, smart and undoubtedly summery, you won't find better value this season than this look.
Perfect for: A BBQ at your mate's house. Total cost: £50.98 Products: Blend White & Green Cotton T Shirt, Casual Friday Olive Chino Shorts.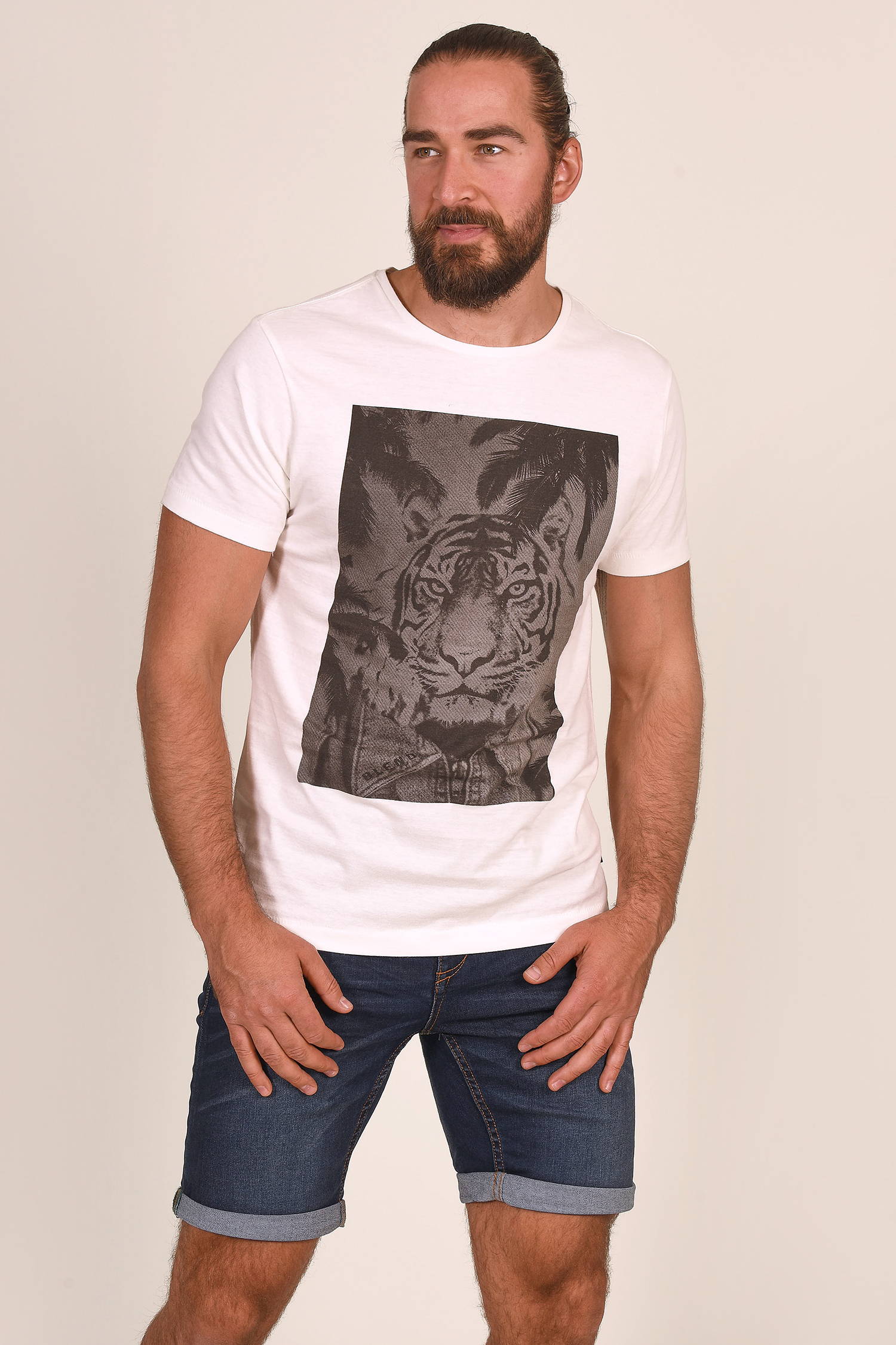 5) Something a bit different
Are you a fan of graphic t-shirts? This is the first we've stocked at Master Debonair, and we've set the bar high.
We it looks great when paired with these dark wash jean shorts, and we know you will agree.
Try something different. Add this look to your basket now.
Perfect for: Changing things up.
Total cost: £50.98 Products: Blend White Cotton Tiger Print T-Shirt, Blend Dark Wash Denim Shorts.
Summer 2020
We've already had a sneak peek at what summer could have in store for us this year. So ask yourself this: did the decent weather catch you off guard? Or were you prepared?
Any of these five looks will make you feel confident, comfortable and stylish. So treat yourself to one (or a few) today.