---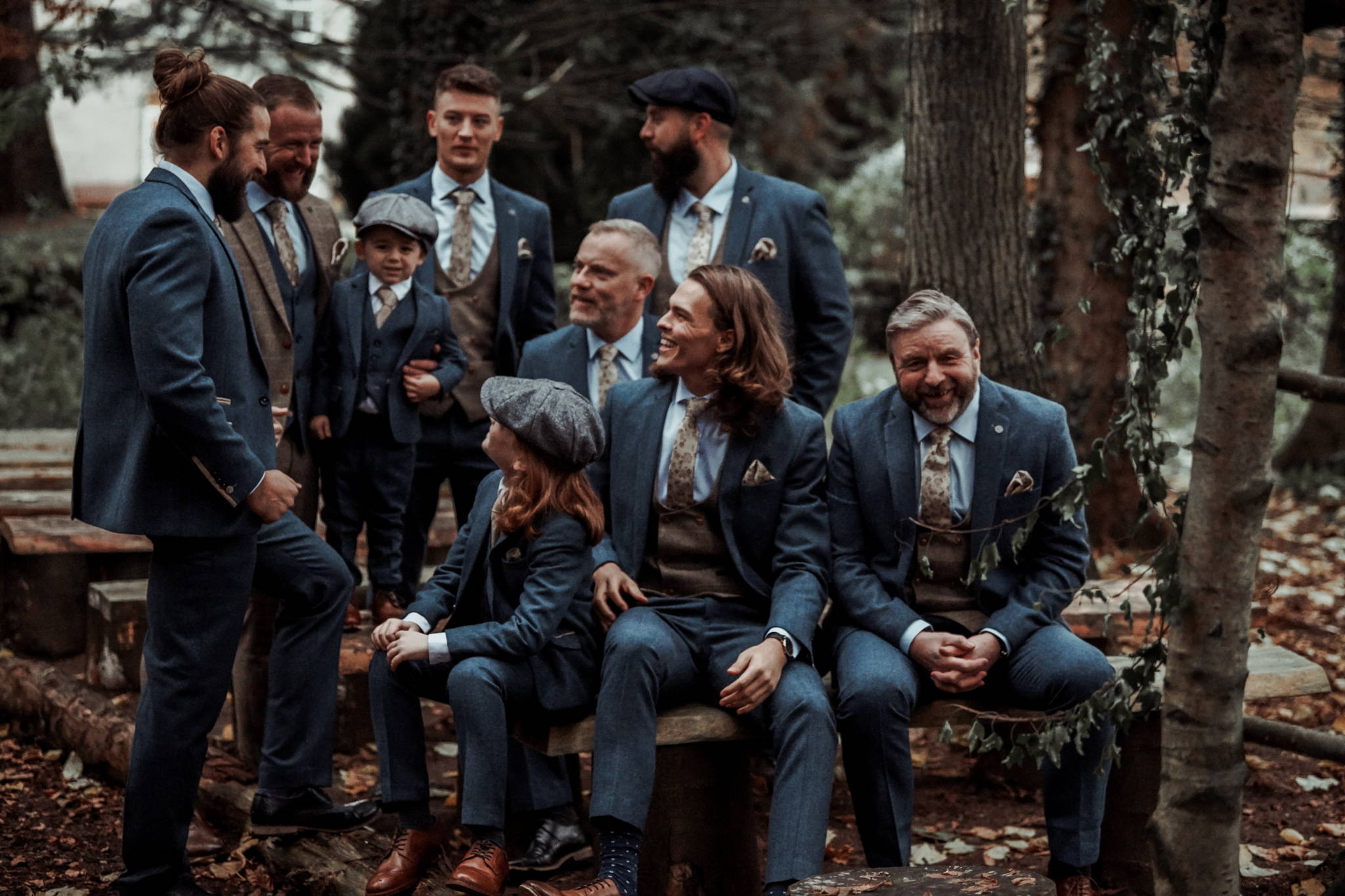 Published 25th February 2022 
"Should we rent or buy our suits?" Is one of the most frequent queries we're faced with here at Master Debonair.  
 
And whilst the answer to this question may simply appear to hang on the needs and budget of the wearer, what shouldn't be underestimated is the limitations of hiring a suit and the longevity of buying a suit that can be tailored to fit you specifically and can be worn time and time again.  
 
So whilst we don't offer a hire service, we decided to weigh up the pros and cons of both buying and hiring your formalwear to help making that decision slightly easier for you to make.  
Is Renting Cheaper Than Buying a Suit?
Whether it's wedding suits for a full party of groomsmen, you're after or simply a suit to wear in attendance to a formal function, suits tend to rack up a cost therefore price tends to be the biggest consideration when it comes to deciding whether to hire or buy.  
While, on the face of it, renting may present itself as the obvious option of you've got a budget to and are looking to keep costs down, it may not always be the best choice.  
A great factor to take into consideration is cost per wear. If your social schedule is likely to be packed to the brim with weddings and events for you to attend, then buying a well-tailored suit that you can re-wear multiple times may actually be more cost effective in the long run. 
Meaning, if you intend to wear your suit more than once, buying is cheaper than renting a suit. 
Finding Multiple Suits in a Stress Free Way
Another factor worth noting is convenience and time.  
If it's a wedding suit you're on the hunt for on behalf of yourself (or groom) and your grooms party, it's much more convenient to be able to get them all together in one fell swoop. 
We know that planning a wedding can be extremely stressful and time-consuming without having to trawl through rails upon rails of rental clothing to find a suit that fits in well with the theme you're aiming for.  
Additionally, whilst you could simply set your groomsmen off to find their own whilst following the dress code you have set, and they would likely be able to find something, but would you really want that added stress of having to check in on them and continually remind them? 
 
Or worse, have a persistent feeling of uncertainty about whether or not they're all going to match not only with each other, but with the bridal party also? Especially if they're rental.  
You want this process to be as seamless and stress free as possible, even enjoyable! 
Rental Suit Choice Is Limited
If you're simply looking for a one time wear for an event you're in attendance to this point may not matter to you as much.  
But if it's your wedding or you're looking for something that shows your personality, then it's worth taking into account that the choice you have with rental suits can be extremely limited.  
Whilst they do have a few different styles and sizes to choose from, if you're looking for something that'll have you looking outstanding, immaculate and, most importantly, like you then there's nothing better than investing in your own suit.  
Or better yet, opting for a custom tailored suit which is fully customised to your preferences.  
You could take a stand by saying that fashion is interchangeable, and it would be more prudent to opt for a rental suit. But we would argue that most suits, especially those intended for weddings, are often constructed in a traditional style that transcends fleeting fashion trends and will stand the test of time.  
With that being said, if you're going to buy a suit, you'll want to get the most out of the hard-earned money you'll spend. To do this you'll want to think carefully about your preferred fabric, the colours you like (and will continue to like in years to come) and about which styles complement and enhance your physique. 
That way, you'll feel comfortable, happy and effortlessly stylish no matter the occasion you wear it for.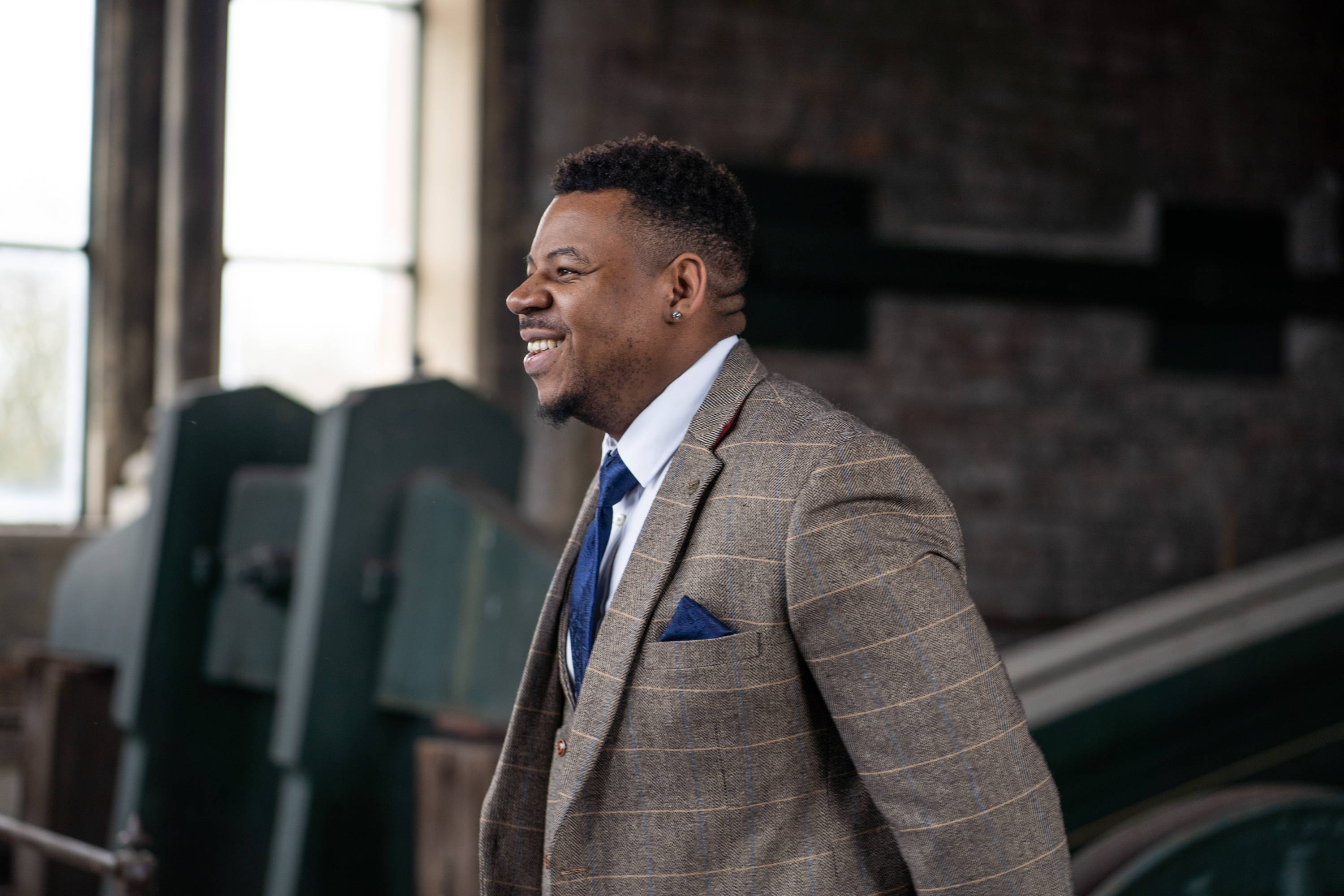 Buying vs Renting a Suit – It's Up to You
As with any options you find yourself torn between, there are pros and cons to both sides of the argument – and deciding whether to rent or buy a suit is no exception. Ultimately, it's an extremely personal decision that you must make based upon what works best for you and the occasion you're needing the suit for. But we hope we've helped make that choice a little easier for you.
Shop Suits at Master Debonair
As one of the leading independent purveyors of menswear in the UK, we here at Master Debonair offer an extremely wide range of suits and formalwear. Whether you're looking for race day suits, prom suits or anything in between, we're sure you'll find what you're looking for here.