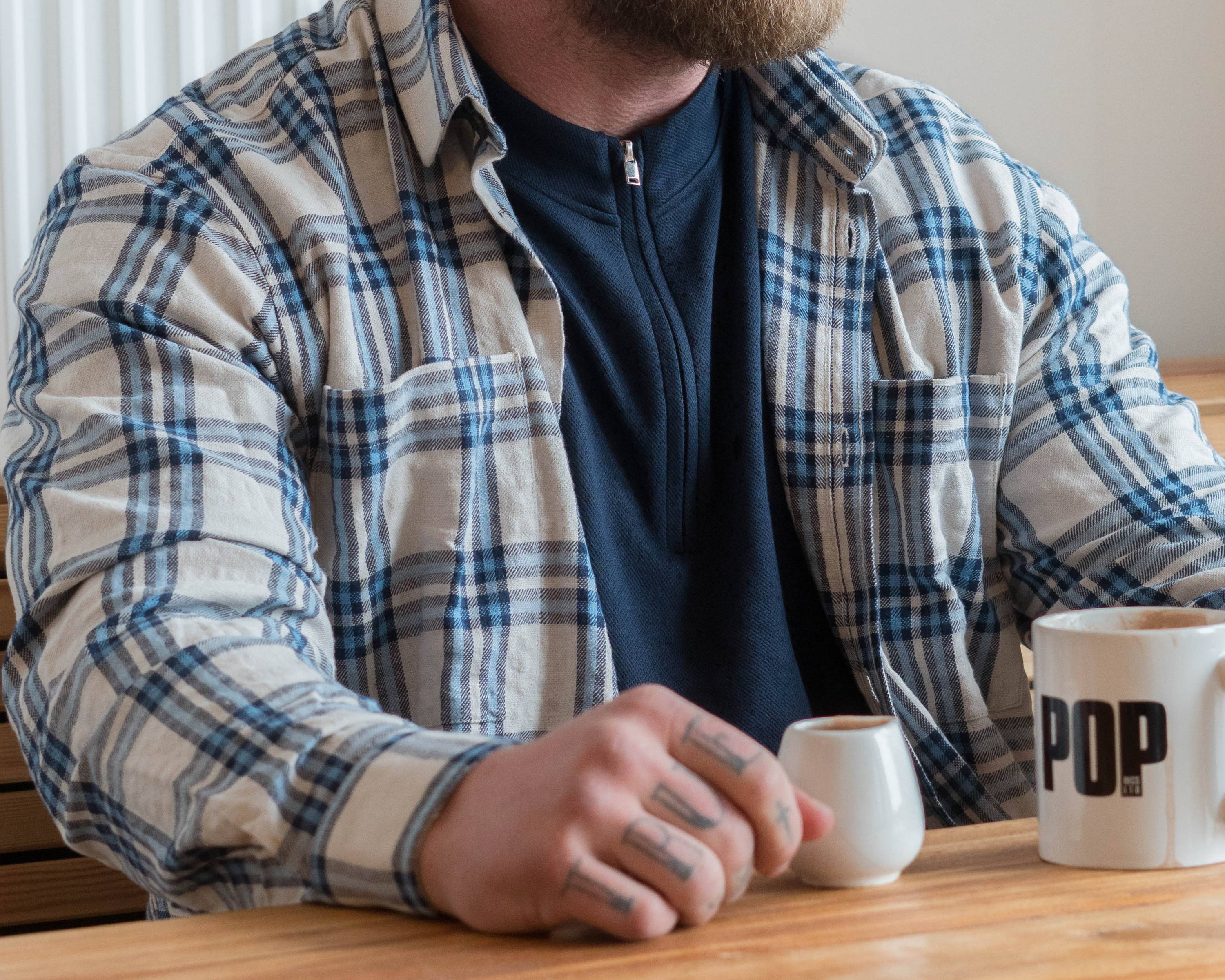 The Best Shirts To Add To Your Sartorial Summer Wardrobe
The warmer weather is quickly emerging so here's our picks for the best summer shirts for men in 2022. 
Published 18th March 2022 
What's that we see outside our windows? Is that... clear skies and sunshine? As the longer days creep in and the sun's heat begins to awaken from its seasonal state of dormancy, summer wardrobes are swiftly becoming a priority in the world of menswear in the UK and beyond.  
But what is the key to a solid summer look we hear you quizzically enquire? Well, a strong sweltering-weather friendly shirt of course! Offering up plenty of layering opportunity and a shelf-life that surpasses beyond the warmer season and plenty of style-appeal that can be dressed to be smart, casual and anywhere in between.  
Paired with shorts, sneakers and your favourite pair of sunshades, it's a timeless summer-friendly look that's easy to achieve regardless of your fashion prowess. So, allow us to present our picks of the best summer shirts you can buy right now in 2022.  
Stylish summer outfits don't have to push the boat right out to the other side of the world of mens casualwear, if you're someone who's looking to learn more about summer styling and aren't quite ready to venture into the worlds of bold colouring and playful patterns just yet then a plain white t-shirt is a brilliant place to start – offering a blank canvas for a relaxed, minimalist look, looking great when paired with middle wash jeans and a pair of chunky brogue boots.  
Feeling a little bolder with your choices and want something that gives you the feeling of relaxing on the beach with a beer regardless of whether you actually are? Great, we have just the thing! Decorated with light blue palm trees, this Guide London number lets you wear your own personal slice of Havanna – so even if you're wearing it to the office for dress-down Fridays, you can simply glance down and pretend you're actually lapping up the sunshine on a beach somewhere else. 
3. Try A Vest On For Size
Okay, so this isn't strictly a shirt BUT they're definitely an emerging summer staple that should be taken notice of. Whilst they're not for everyone, the knitted vest trend appears to be re-emerging as a trend after countless celebrities and influencers have been spotted sporting them over recent weeks. Despite being quite an alternative choice, they can actually be quite versatile offering a number of layering options and a level of personality that no other piece would present.
Pique style collared shirts are another brilliant summer shirt option, dropping that irritating and sometimes stifling top-button style collar which isn't the most comfortable when the warmer weather hits. Pique collars, whether zip or no zip, take inspiration from a grandad-style collar, making them a little more comfortable around the neck and less sweat-inducing we seem to find. 
5. The Favourite Floral Print Shirt
You didn't think we could create a list of our best summer shirts and not include a floral number, did you? In true Master Debonair tradition, this shirt strikes the perfect balance between bold and classic – marrying together neutral colours of navy and white with a brass floral print, making this the perfect choice for those of you who want to introduce more character into your looks but without injecting too much colour.